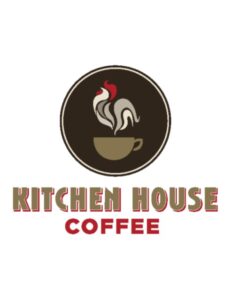 Kitchen House Coffee believes that #WYMANTeensWill someday lead our region and beyond – and that's why they are partnering with Wyman as an Influencer sponsor for our 2021 Virtual Gala.
Kitchen House Coffee was founded in 2014 after owners and Tower Grove East residents Paul Whitsitt and David Rodgers found themselves with a broken coffee pot and no neighborhood options to walk to. Out of this desire to meet a local need, Kitchen House Coffee was born, with a focus on using sustainable products and local ingredients – demonstrating commitment and care for our community. Throughout the last year, Kitchen House Coffee has been able to build out their kitchen and expand their outdoor seating area so they can continue serving our community throughout the pandemic.
Kitchen House Coffee has also been a dedicated supporter of Wyman and a champion for our youth since 2017, and Whitsitt and Rodgers have personally supported Wyman for over eight years.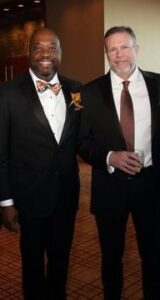 "Kitchen House Coffee has a history of supporting positive youth initiatives," says Rodgers, who is also Wyman's Chairman of the Board. "One of our initiatives is the Annual Dine-Out for Shenandoah that Paul organizes to raise money to fund art, music, and physical education programs at Shenandoah Elementary School in our Tower Grove East neighborhood. My personal commitment to Wyman is a way of paying it forward for the support I received as a teen growing up in East St. Louis."
Throughout the years that Rodgers and Whitsitt have been supporting Wyman, they have seen the tremendous impact that Wyman's programs have on the teens we serve and are inspired by the perseverance and determination of our young people.
"Zip codes and net worth shouldn't be a factor in determining who gets the proper supports, but for many that is the reality. We owe it to them and to ourselves to provide access to those resources that will best position them for success."
Wyman is proud to partner with Kitchen House Coffee as we continue our work to empower teens from economically disadvantaged circumstances to lead successful lives and build strong communities.
"Wyman teens will someday lead our region and beyond. Let's make sure they're ready for the challenge by giving generously to ensure Wyman's programs continue providing the life-changing support they've become known for over the past 100 years."
To find out more about Kitchen House Coffee and the wonderful work they are doing in the community, stop by for a cup of coffee or visit their website, http://kitchenhousecoffee.com/.