St. Louis Based, National Reach
Wyman is a St. Louis-based organization with a national reach. Through our National Network, we partner with organizations and schools around the country providing training and replication guidance so those partners can deliver Wyman's nationally recognized programs to young people in their own communities. The National Network offers two evidence-based programs for replication – the Teen Outreach Program® and the Teen Connection Project® – as well as a suite of high quality, multi-disciplinary professional development trainings designed to support all adults working with adolescents.
The National Network instituted a refreshed business model in 2020, designed to increase access to trainings and programs to more organizations and, in turn, more youth. Adjustments were made to trainings, programs, and ways of providing on-going support to address the ever-changing needs of our partners and young people.
Through our trainings, our partners gain the knowledge, skills, and confidence to deliver programming and help nearly 30,000 young people annually across the nation to thrive.
Our National Network has over 70 replication partners across the country. To view our partners, click here.
For more information about the National Network or to become a partner, contact Tori Gale, Partnership Development Director.
Interested in replicating TOP® or TCP® in your community?
Contact our team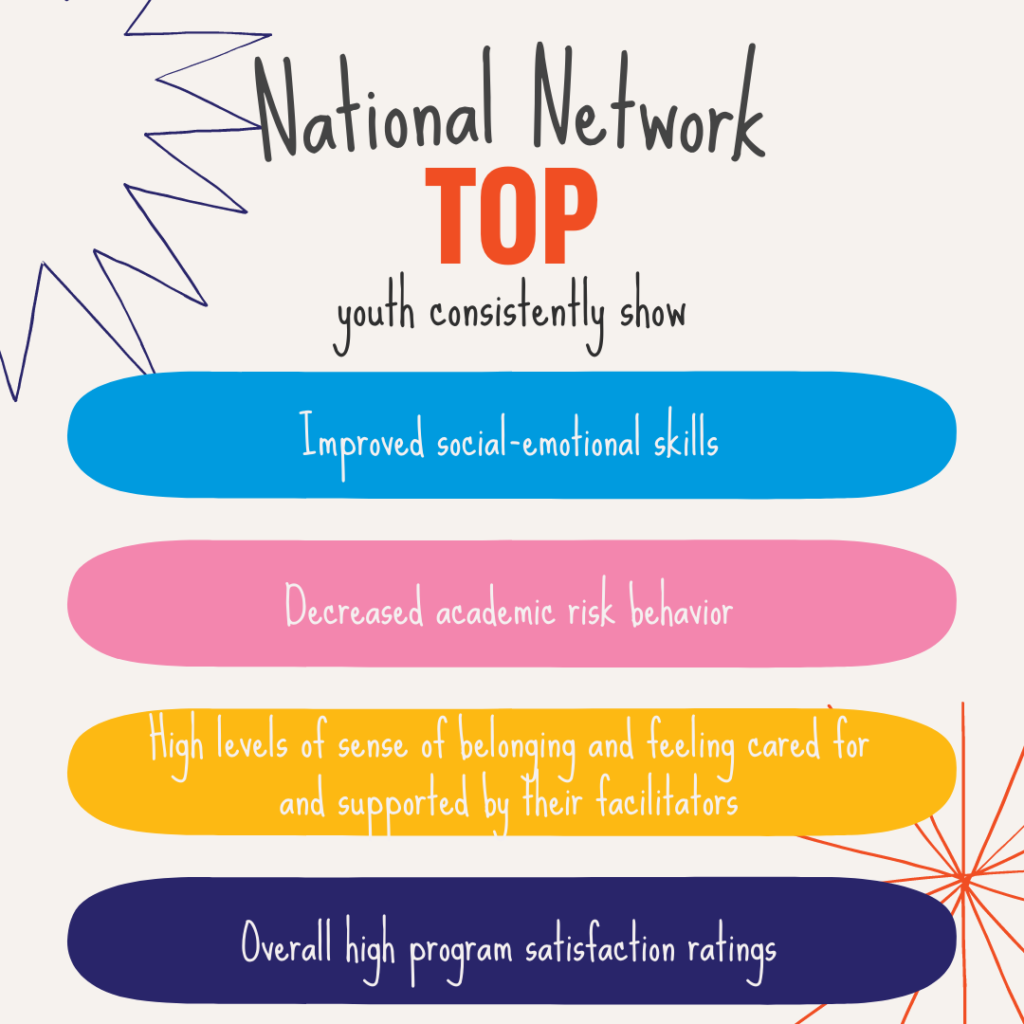 Partner Spotlights
Learn about our partner, the University of Arkansas for Medical Services
Learn about our partner, Sasha Bruce Youthwork
Click here to learn more about adjustments the National Network made in response to the COVID-19 pandemic.
what do our partners say about wyman?