Academic Engagement. Leadership. Community Connections.
Wyman Leaders supports more than 400 St. Louis teens as they enter and complete college and career education programs, develop life and leadership skills, and create strong connections to their communities. Through powerful, transformative, and fun experiences, the program focuses on helping teens lead in their communities now, while preparing for a successful transition into young adulthood.
For 9 years – from rising 9th graders through four years of postsecondary education – our young people participate in intensive peer group experiences each summer, as well as consistent, individualized coaching and enrichment opportunities during the school year. This long-term engaging, empowering, and holistic experience supports teen development.
Each phase of Wyman Leaders includes activities and opportunities that support leadership development, community service, and career exploration – ensuring a holistic experience for youth as they build their skills and prepare for their futures.
As rising 9th graders, teens participate in an intensive leadership summer experience designed to build foundational leadership skills; and receive individualized coaching focused on supporting the transition to high school as well as academic and social-emotional supports.
As they move into high school, Wyman Leaders' teens continue to participate in summer residential leadership experiences at Wyman's camp; Leadership Academy throughout the year; postsecondary tours and immersion experiences; individualized academic and social-emotional coaching; and take on leadership roles within their high school and community.
In postsecondary, our young people participate in a summer bridge to support the postsecondary transition and career support; receive postsecondary scholarship support and individualized persistence coaching; are offered opportunities to work as seasonal staff and mentor younger teens; and continue to take on leadership roles in their schools and communities.
In 2020, we implemented necessary shifts in our programming as new challenges arose for teens. In addition to the ongoing challenges of racism and educational inequities, our young people were faced with social isolation and a lack of social connections. They were challenged to make postsecondary plans in the middle of a pandemic, and to engage in virtual school and programs without the necessary technology. Click here to see how we adjusted programming during COVID-19.
Even now, our staff continues to connect with youth virtually and in-person – maintaining essential relationships, providing social-emotional support, encouraging academic engagement, and sharing guidance around educational planning – while also providing opportunities for young people to connect with each other.
View our Wyman Leaders Program Logic Model.
For additional information, please contact Christina Donald, Senior Vice President, Programs and Advocacy.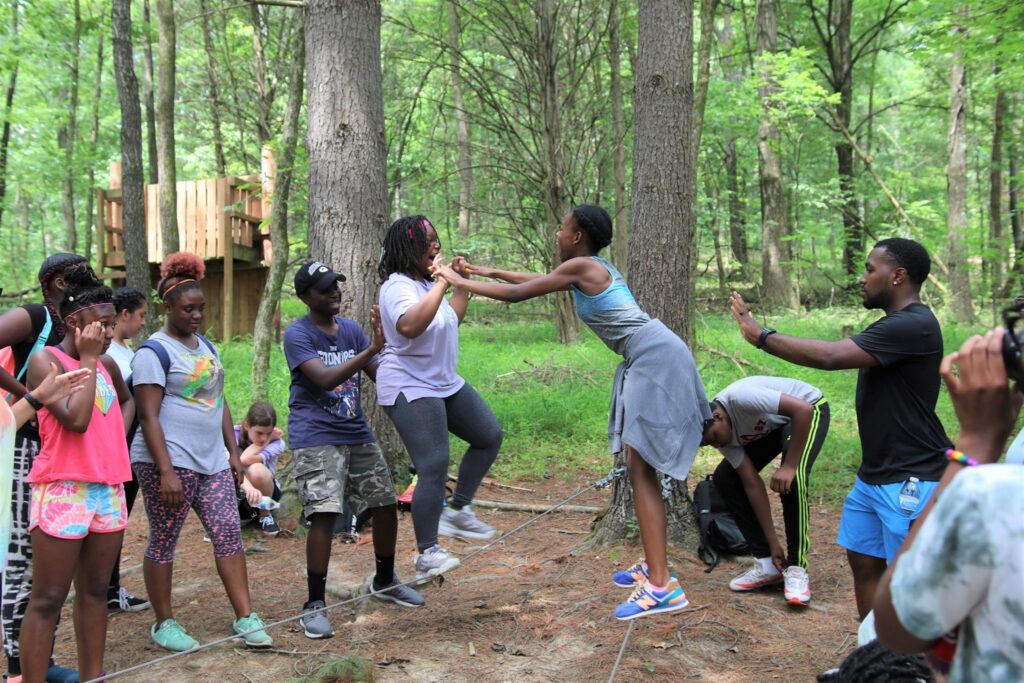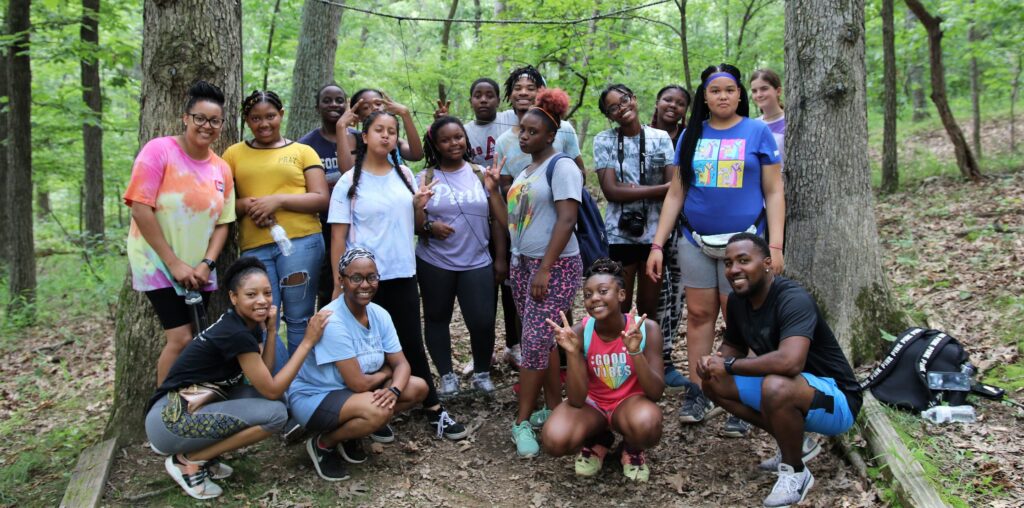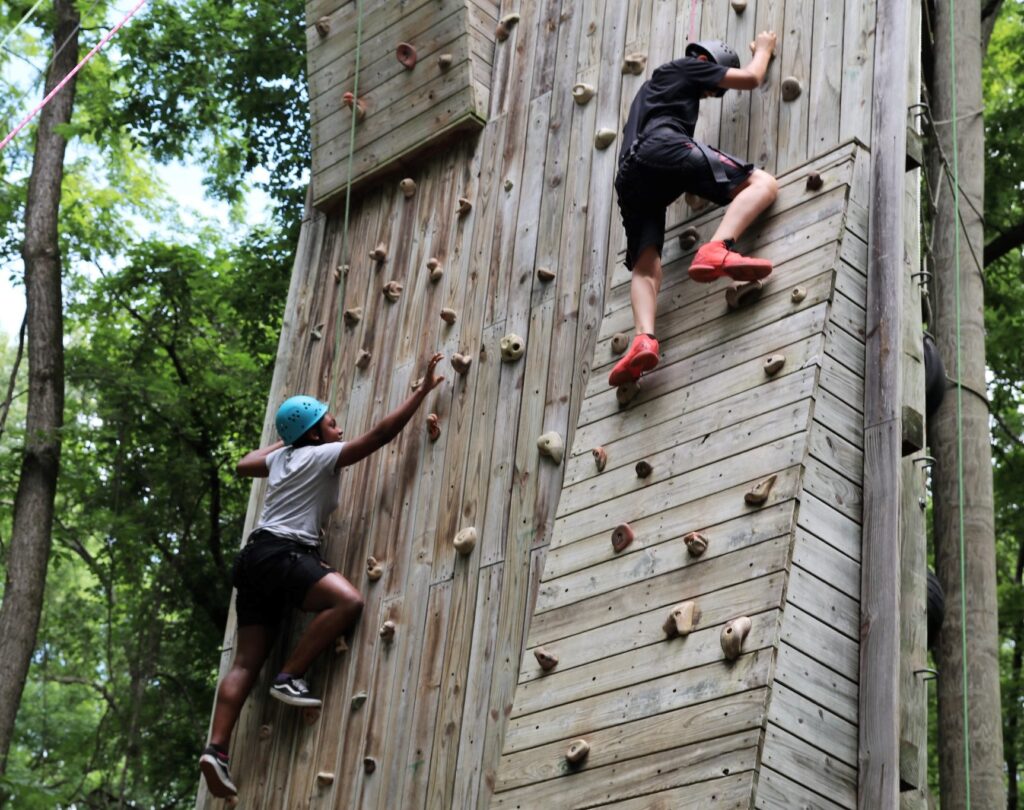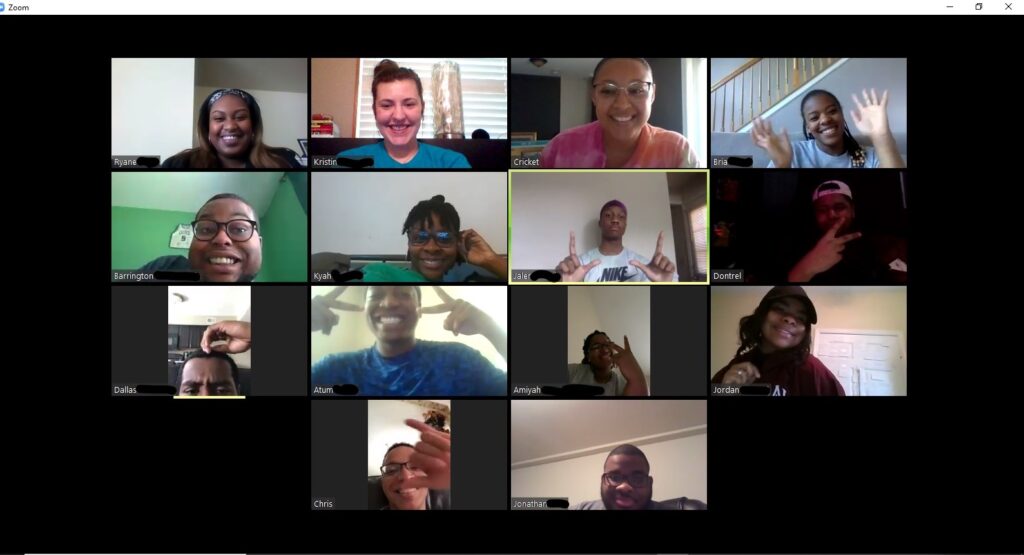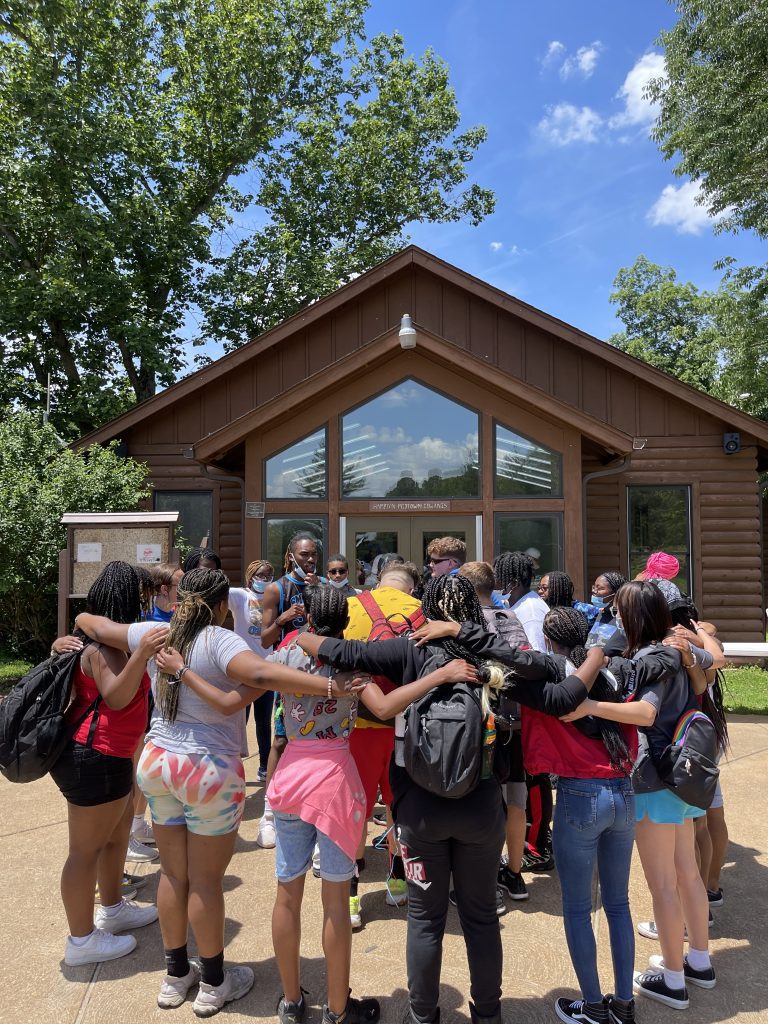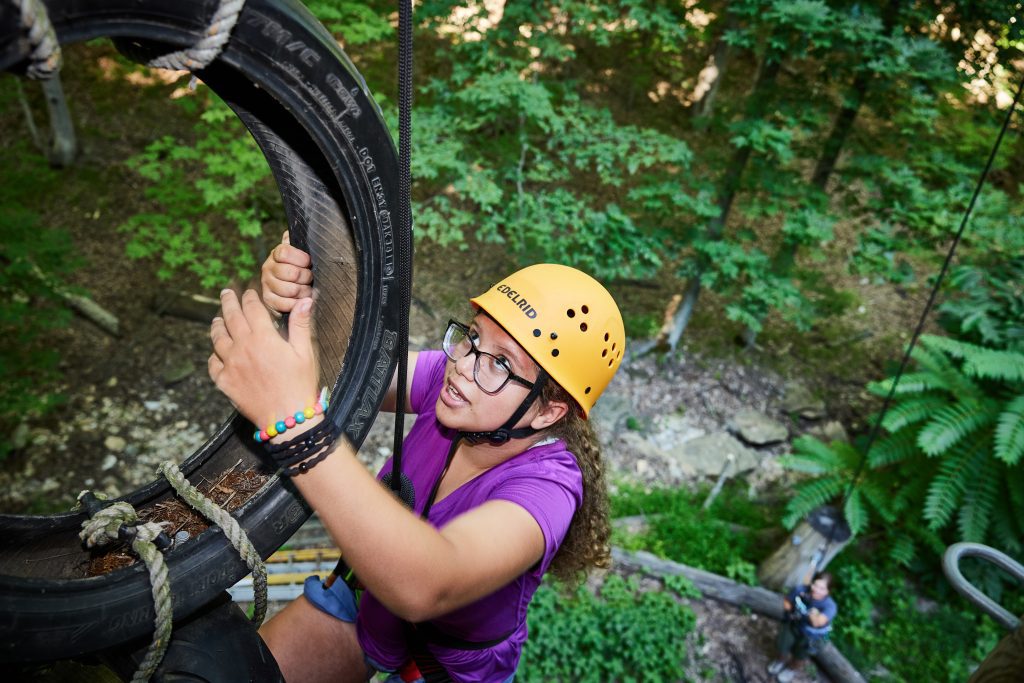 Outcomes & Impacts
Learn More About Outcomes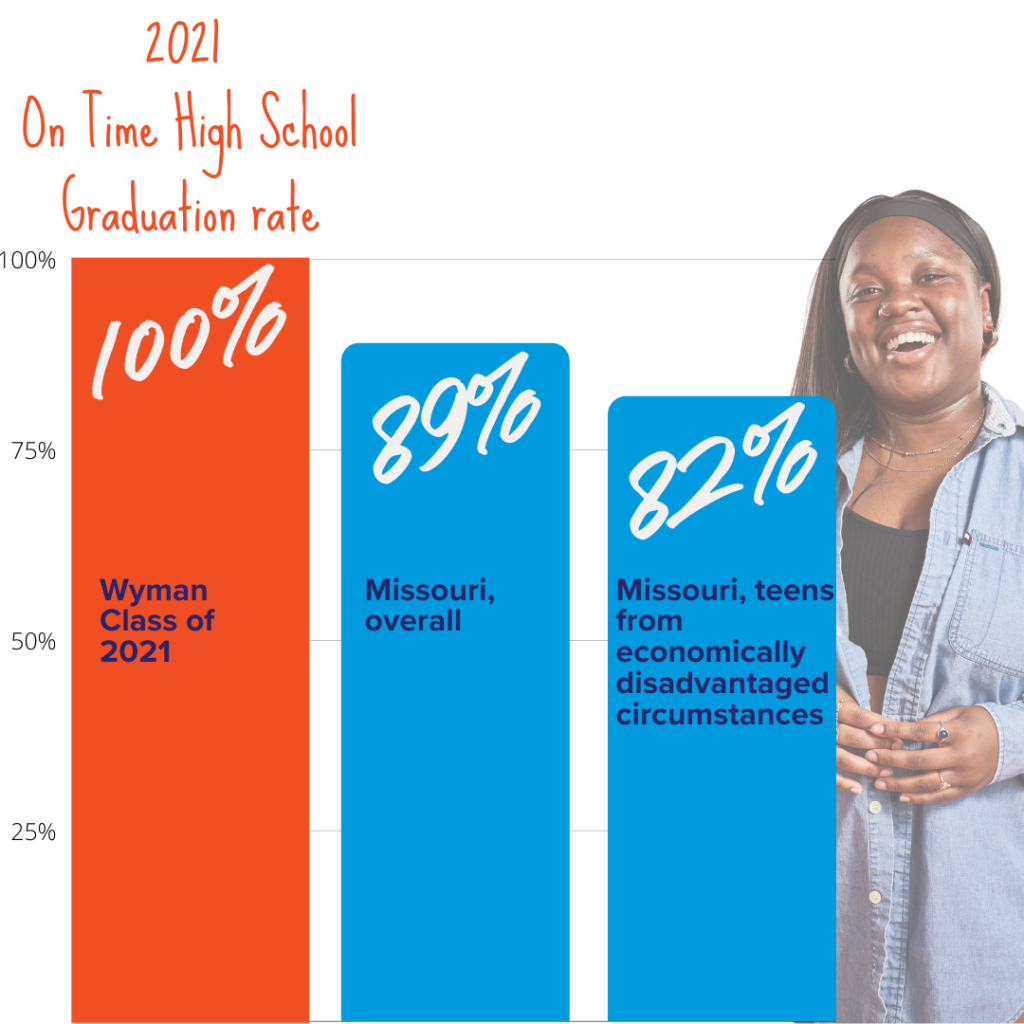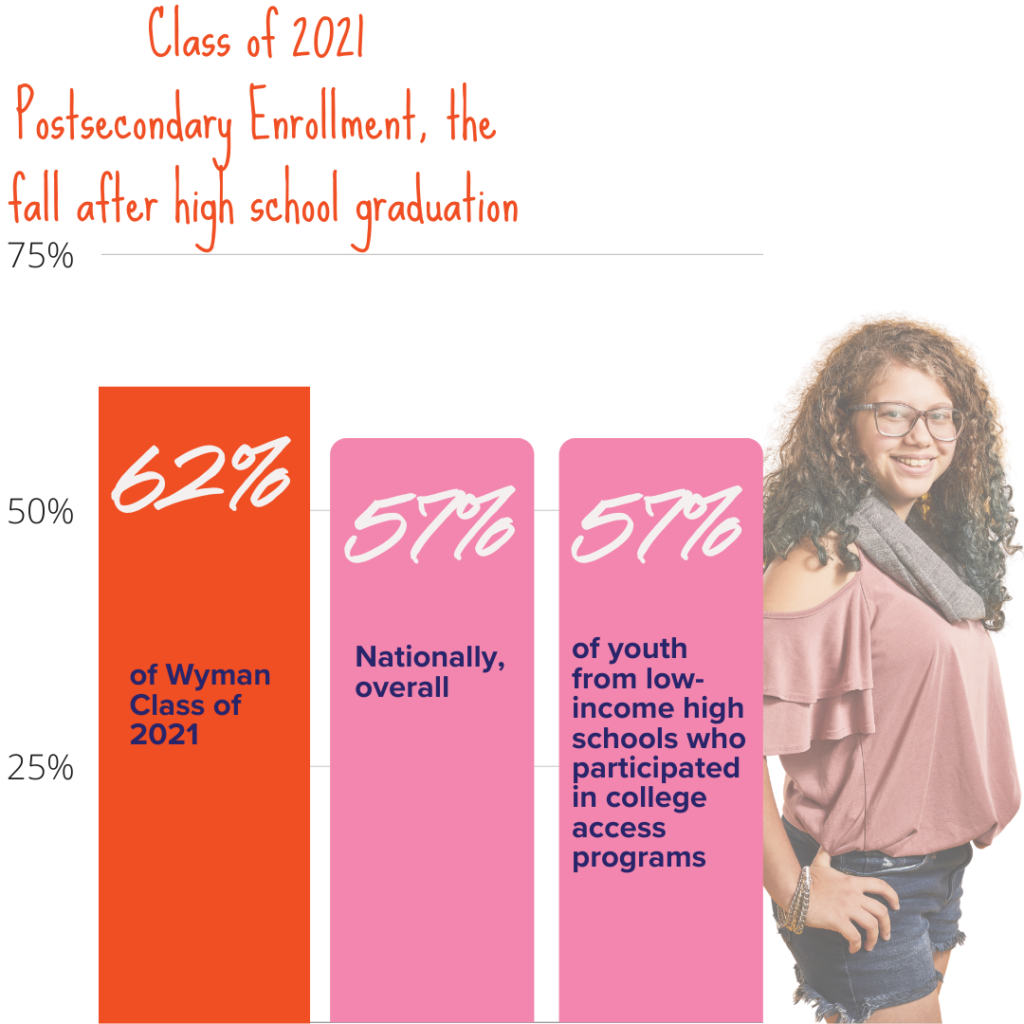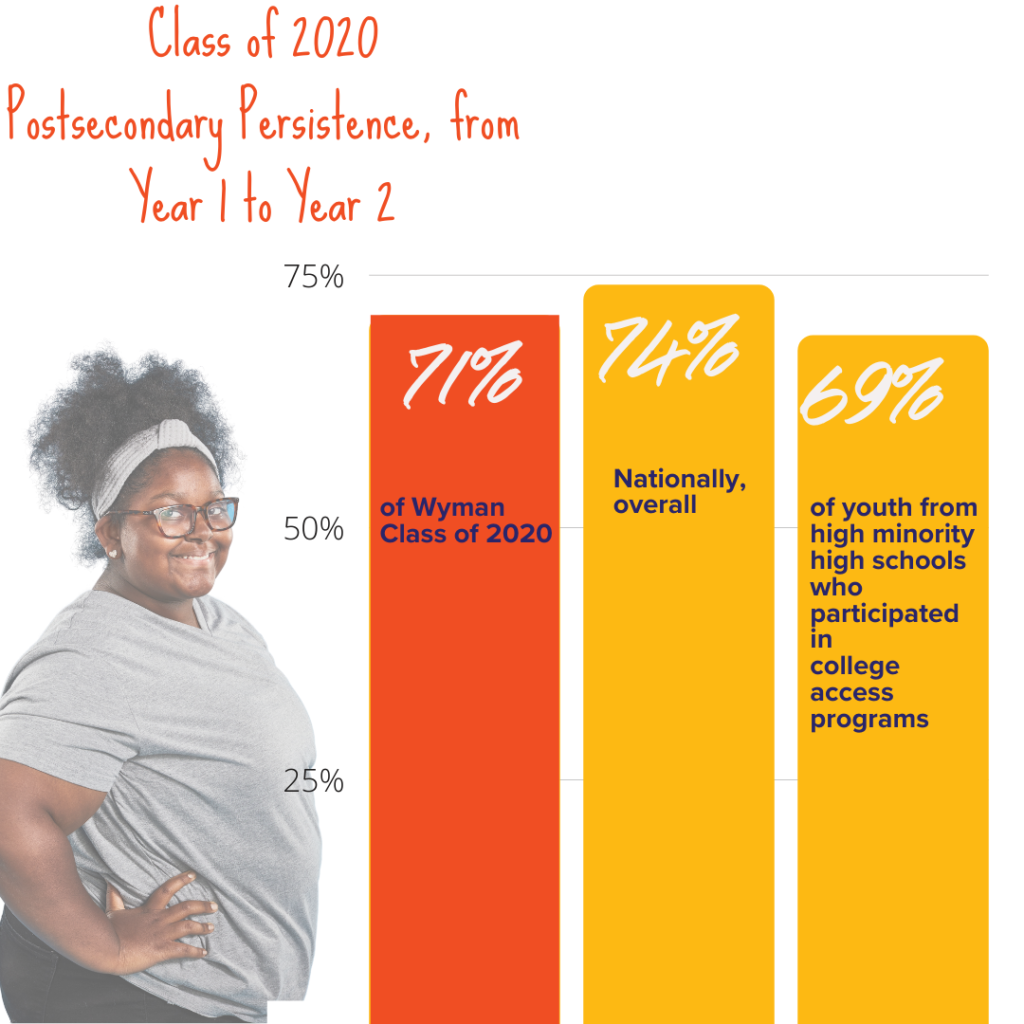 While a 90% postsecondary enrollment rate is typical for graduating high school seniors in Wyman Leaders, due to COVID-19 educational outcomes continue to look different.
Across the nation, postsecondary enrollment rates have decreased, and we know that some Wyman youth are making different decisions about their own postsecondary journeys than they have in the past. But Wyman youth, who are predominantly living in low-income circumstances, continue to pursue and achieve educational and career goals at rates similar to or above state and national rates, which include teens from all economic backgrounds.