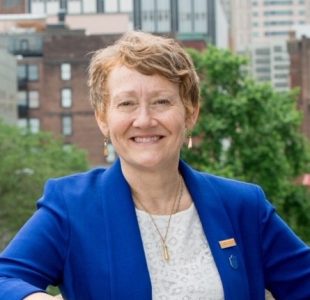 Claire Wyneken — President and CEO
Claire.Wyneken@WymanCenter.org
Claire Wyneken works with the Wyman Board of Trustees and executive leadership team to define and achieve the agency vision, mission and strategic goals to empower teens from economically disadvantaged circumstances to lead successful lives and build strong communities. She oversees Wyman's delivery of an innovative Strategy for Action that pushes traditional boundaries and creates the building blocks teens require to become leaders in their communities. This multi-front approach includes empowering teens, equipping adults and strengthening systems.
Wyneken joined Wyman in 1987, and has dedicated her career to youth development and expanding high quality and equitable opportunities for youth. She served Wyman in direct service with teens, led Wyman's programs and operations team, launched Wyman's national initiatives, and has been a member of the executive leadership team since 1994. In addition to serving on many boards and advisory councils, Wyneken is an alumnus of the National Conference for Community & Justice – Dismantling Racism Institute (1997), CORO Women in Leadership (1998), Leadership St. Louis (2002). She earned her Bachelor's degree from Purdue University and a Master's in Organizational Change at Saint Louis University.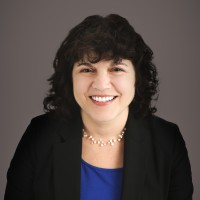 Karen Guskin, Ph.D. — Sr. Vice President, Research & Learning
Karen.Guskin@WymanCenter.org
As a developmental psychologist who has worked in early childhood and positive youth development organizational settings for more than 15 years, Dr. Karen Guskin has experience in outcomes measurement, quality improvement, and the development, replication and evaluation of evidence-based youth development programming, including Wyman's nationally replicated Teen Outreach Program® (TOP®).
She is responsible for leading Wyman's research strategy, which is focused on measuring outcomes and designing and evaluating the organization's programmatic innovations and resulting impact on youth in St. Louis and across the nation. Dedicated to serving youth for more than a century, Wyman's engaging, empowering and experiential programs and services help teens achieve educational success, develop healthy behaviors and relationships and exhibit life and leadership skills.
Prior to joining Wyman, Dr. Guskin led the research and evaluation team at Parents as Teachers National Center. Her presentations, publications and research interests are focused on social-emotional development, children's coping skills and the implementation of effective positive youth development practices. She holds an undergraduate degree from Cornell University and a doctorate in psychology from Stanford University.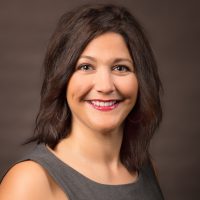 Kristine Raterman— Sr. Vice President, Advancement & External Affairs
Kristine.Raterman@WymanCenter.org
Kristine Raterman has served in the non-profit sector since graduating from the University of Missouri – Columbia in 1992. She has spent her career in the health and human services sector, most recently with Places for People. Raterman spent eleven years with Wyman from 2003-2014, and returned in 2018 as the Vice President of Advancement and External Affairs. Raterman is an outcome focused leader that has raised millions of dollars for the St. Louis community. In addition to leading successful fundraising programs, Mannecke also lead a private foundation which awarded $3+ million annually in grants. She holds a Bachelor of Journalism – Advertising from Mizzou and a Masters of Arts – Marketing from Webster University. Raterman is a member of the Focus Leadership St. Louis Class of 2008; served as a Court Appointed Special Advocate with Voices for Children; has been a guest speaker at both Webster University and Washington University in St. Louis; and is a member of the Association of Fundraising Professionals St. Louis Chapter.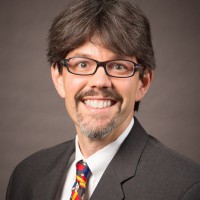 Joe Miller, MPA — Sr. Vice President, Partnerships
Joe.Miller@WymanCenter.org
Joe Miller leads Wyman's Strengthening (School) Systems work and possesses over 20 years of senior executive experience.  A professional in system improvements and partnership building, Miller began his career working for the City of St. Louis, and then transitioned to a corporate executive/owner. As a corporate executive, Miller created over $150 million of public-private partnerships and led and grew six companies from $5 million to $50 million in ten years. Miller and his colleagues sold the $50 million company to a $7 billion organization, where he worked for an additional three years.
In 2006, Miller decided to take his executive business and government skills into the non-profit sector. Over the past 11 years, he has served on the Wyman Executive Leadership Team leading direct programs and creating a national network of program providers, where he worked with all types of school districts, ranging from New York City and Chicago to suburban and rural districts in Missouri. Most recently, he created, and leads Wyman's (school) systems work.
Miller has blended his non-profit, government and business expertise as an adjunct professor at Saint Louis University and was selected as a 2013-2014 Annie E. Casey Children and Family Fellow. He holds a master's degree in public administration and frequently shares his youth leadership skills with various St. Louis community organizations and schools. Miller regularly works with school superintendents and school boards to improve their school systems. Currently, he is an elected member of the Clayton School Board (where he is Board Treasurer).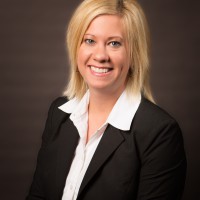 Mindy Sharp, MBA — Sr. Vice President, Finance & Administration
Mindy.Sharp@WymanCenter.org
Mindy Sharp joined Wyman Center in 2003, a non-profit organization enabling teens from economically disadvantaged circumstances to succeed in life, work and community where she previously held the role of Director of Finance. In 2007, she assumed the role of Senior Vice President of Finance and Administration. Her responsibilities include providing leadership, direction, accountability and strategic positioning of the support departments of the organization, including Finance, Talent Management and Human Resources, Information Technology and Vended Services. In 2012, Sharp was recognized as a St. Louis Business Journal CFO of the Year Finalist. In 2014, she served as a panelist at the White House Pay for Success Regional Summit, sponsored by the White House Office of Social Innovation and the John Arnold Foundation. Her 15+ years of experience include prior finance and administrative management roles at JetCorp, LLC and TDK Technologies. Sharp serves outside of Wyman, as well, offering her expertise as former President of KEEN St. Louis and Treasurer of KEEN USA, an organization dedicated to providing athletic opportunities to children with disabilities. She was a 2012 member of the Girl Scout Council of Eastern Missouri's Strategy Team and served as a Board Finance Committee Member from 2013-2016. She is a recent graduate of Greater Missouri Women's Leadership, class of 2016.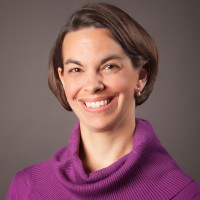 Allison Williams, MSW, LCSW — Sr. Vice President, Programs
Allison.Williams@WymanCenter.org
Inspired by the belief that "Growing Up Takes a Long Time," and "Problem Free Isn't Fully Prepared," Allison Williams has spent her career supporting positive youth development efforts that make a real and lasting difference in the lives of young people.
As Senior Vice President of Programs at Wyman Center, a trailblazer in evidence-based youth development strategies, Williams is responsible for the organization's overall teen development services on a national and local level.
This work includes overseeing the nationally recognized Teen Outreach Program® (TOP®), which helps teens across the nation build leadership and social emotional skills critical to lifelong success. Williams has served as an integral part of the team that grew TOP from 30 teens served in St. Louis to over 22,000 teens served annually throughout the U.S. In addition, Williams spearheads Wyman's St. Louis-based Teen Leadership and InspireSTL programs, which have helped hundreds of teens from low-income backgrounds graduate high school and secure their college degrees.
After more than 20 years working in the field, Williams plays a vital role in advancing positive results for teens through both advocacy and collective impact efforts. In particular, she provides leadership and guidance as a steering committee co-chair for St. Louis Graduates. This network seeks to increase post-secondary degree attainment rates and improve long-term outcomes for low-income, first generation, and students of color through building public support, engaging in state, federal, and institutional policy advocacy, and advancing effective access and persistence strategies.
Williams is a regular presenter at the Washington University's Brown School of Social Work in St. Louis and also serves as a social work field instructor for Saint Louis University, Washington University and the University of Missouri – St. Louis.
Williams earned a Bachelor's degree from Saint Louis University and a Master's degree from Boston College, both in social work, and holds a Missouri Clinical Social Worker license. She is a graduate of Leadership St. Louis, as well as the Institute for Dismantling Racism, and the Non-Profit Services Consortium Women's Leadership Academy.
In addition to her role at Wyman, Williams supported children and families as a clinical social worker for Boston Public Schools, the Bridge of Central Massachusetts and St. Louis Children's Hospital.