In 2023, Wyman and the Webster Groves School District are celebrating 75 years of partnership. In 1948, Wyman developed a "School Camp" program and partnered with William Kloppe, Director of Outdoor Education at the Webster Groves School District, to develop a licensed school curriculum around studying nature. Shortly after, WGSD began sending their 6th grade students to Camp Wyman for a weeklong outdoor educational camp experience.
This partnership has brought the educational and experiential programs of Camp Wyman to generations of WGSD students from the communities of Webster Groves, Shrewsbury, Rock Hill, Warson Woods, and Glendale; and provided them with the opportunity to celebrate their own leadership, energy, and determination. With the support of Wyman and school staff, they build skills, develop a positive sense of self, and create connections and relationships.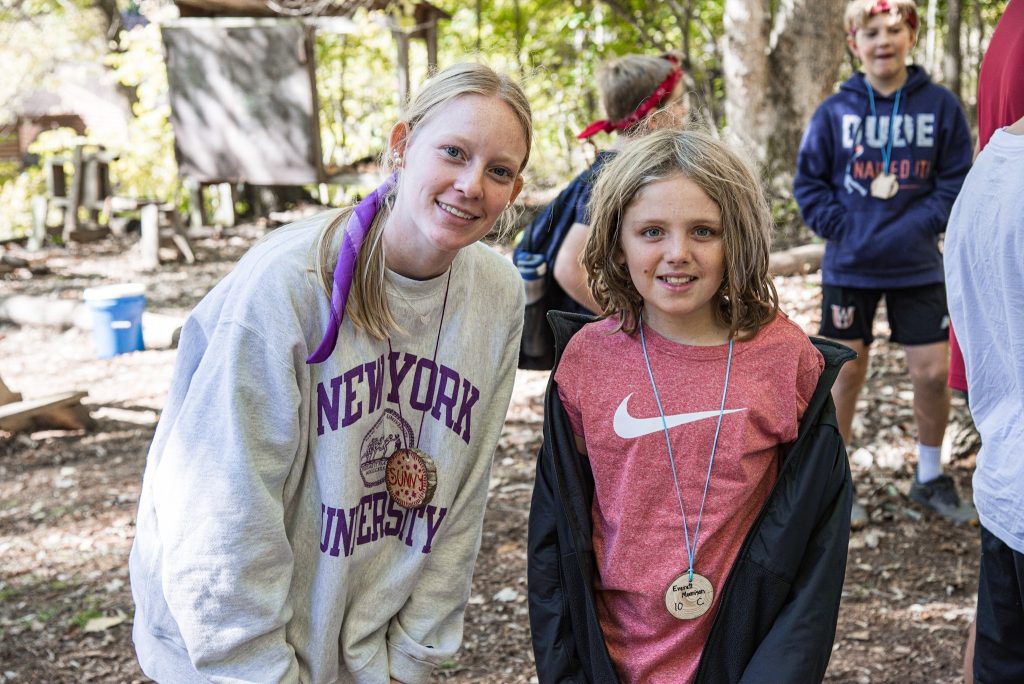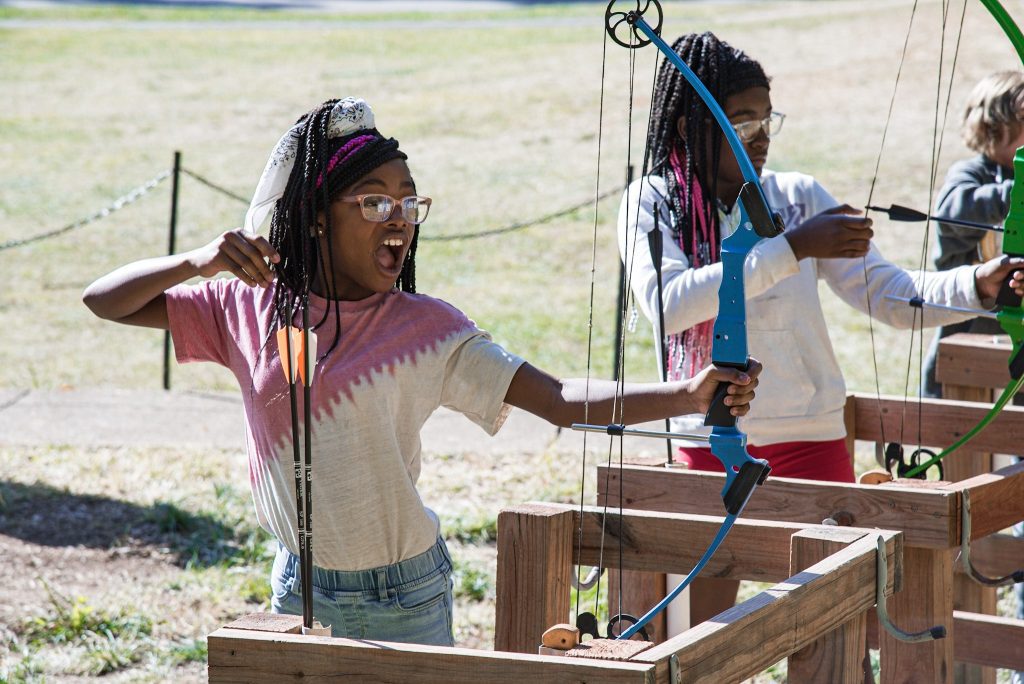 Over the years, the partnership with WGSD has become more than camp. It has become a tradition that 6th graders look forward to every year. It has become an opportunity for students to step outside of their comfort zones and build skills outside of the classroom. And it has become an important place for students to build new friendships and connections that last throughout middle school and high school and into their futures.

As we celebrate 75 years of connections, learning, and growth through school camps, WGSD and Wyman are excited to continue working together to positively impact the lives of their students. 
Make a gift today to help ensure 75 more years of amazing school camp experiences for Webster Groves students! Your gift will support facility improvements to historic Camp Wyman and help decrease the cost of school camp for WGSD families with financial need. 
Wyman is working in partnership with the Webster Groves School District Foundation.
Share your WGSD/Wyman School Camp Story
We can draw on all their camp experiences and the skills they learned throughout the entire school year. They learn how to work together, how to trust their teachers, and they learn that they can do hard things. We see them do those hard things so we keep talking about it throughout the year, reminding the students about what they can do. – Kelly Willams, Teacher at Hixson Middle School