In late July of 2022, thunderstorms over Missouri and Illinois dumped heavy rain on the greater St. Louis region at a rate of over 2 inches per hour. It was the most rainfall St. Louis had ever seen in 24 hours. These intense thunderstorms caused extensive flooding throughout the area, affecting hundreds of people, homes, and businesses. 
In the aftermath, clean-up resources throughout St. Louis were stretched thin and it was difficult for many to find assistance for months afterward. With widespread catastrophic damage still affecting flood survivors, the state of Missouri requested the help of an AmeriCorps Disaster Response Team (A-DRTs). An AmeriCorps incident command team along with 45 AmeriCorps members serving with Volunteer Iowa, AmeriCorps St. Louis, Texas Conservation Corps, Habitat for Humanity Iowa and Conservation Corps of Minnesota and Iowa arrived to lend a hand with the immense cleanup effort. 
Wyman was delighted to host 20 – 30 of these volunteers at our Eureka campus. Guests were housed in camp cabins and utilized Kling Hall as their office space. The volunteers also had use of the guest kitchen during their stay and joined the rest of the Camp Wyman team in the Dining Hall for all the meals served while groups were on site.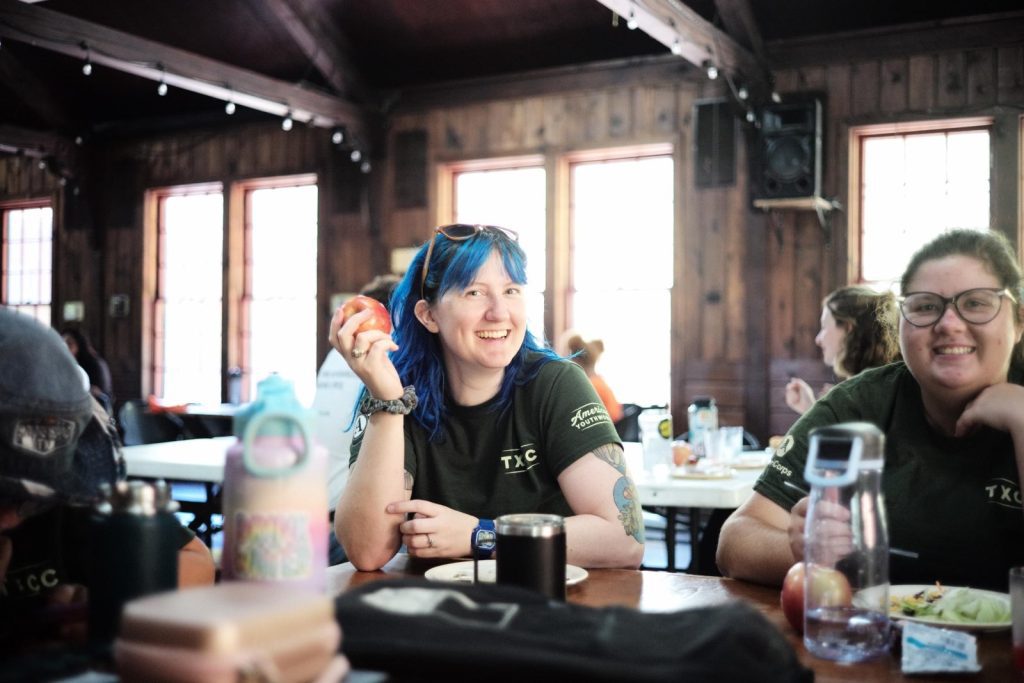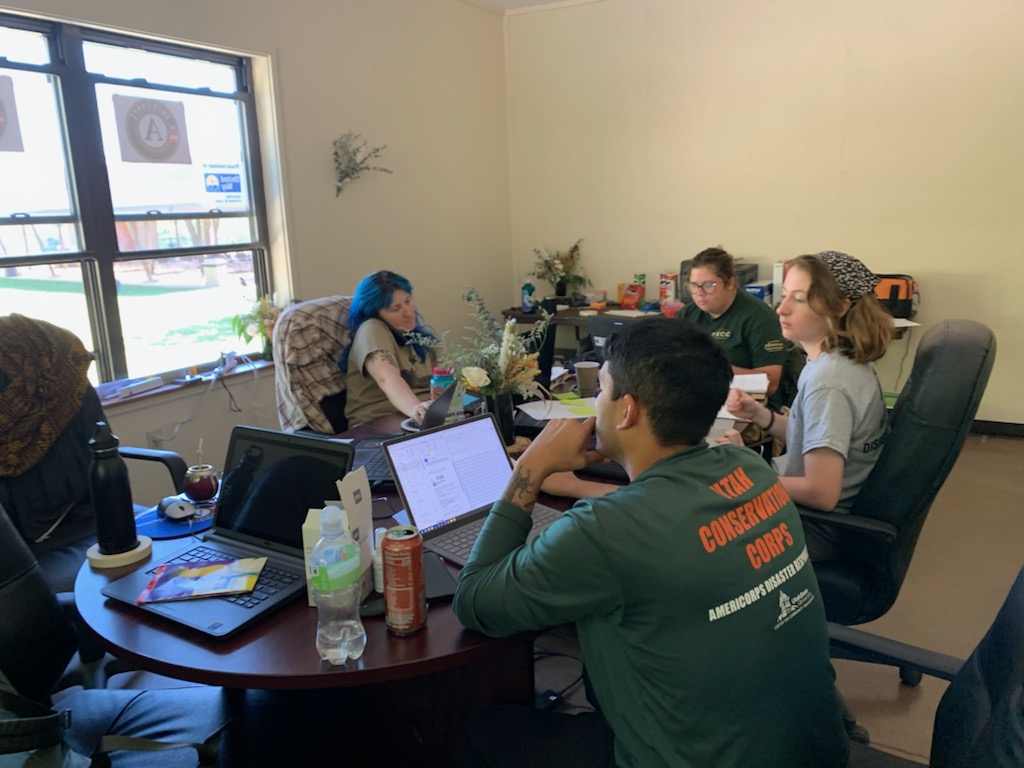 While in the St. Louis region, the AmeriCorps teams provided more than 4,000 hours of service – assisting over 30 survivors in the community with flood relief services including mucking and gutting, debris removal, mold suppression, and community need assessments in response to the devastating flooding.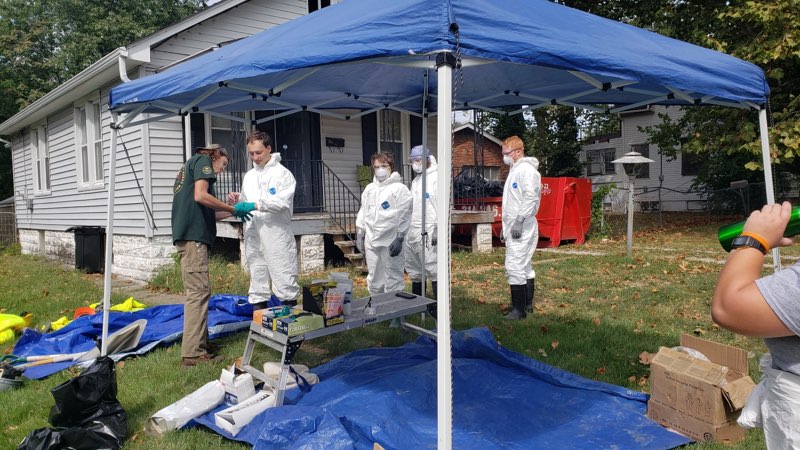 Amongst all of their hours of hard work, volunteers were able to make full use of the Camp Wyman property to unwind and relax. They enjoyed games of basketball, hiking the trails, playing with camp dog Boomer, and plenty of nights around the campfire. On the last day of their stay, Camp Wyman staff opened the zip line to interested team members and several took advantage of the opportunity to glide through the treetops.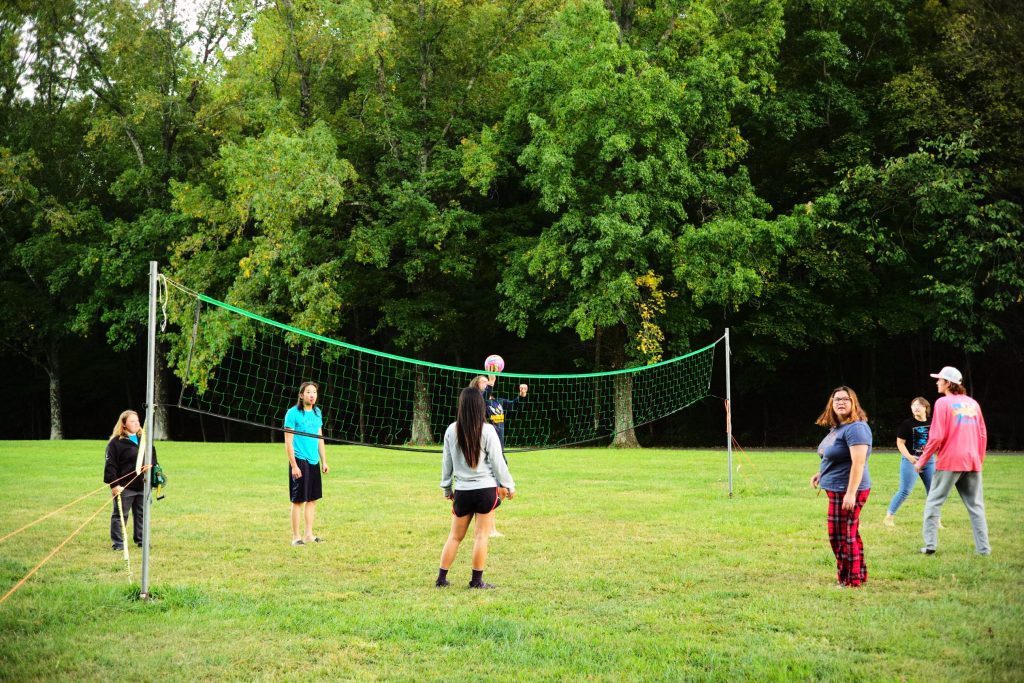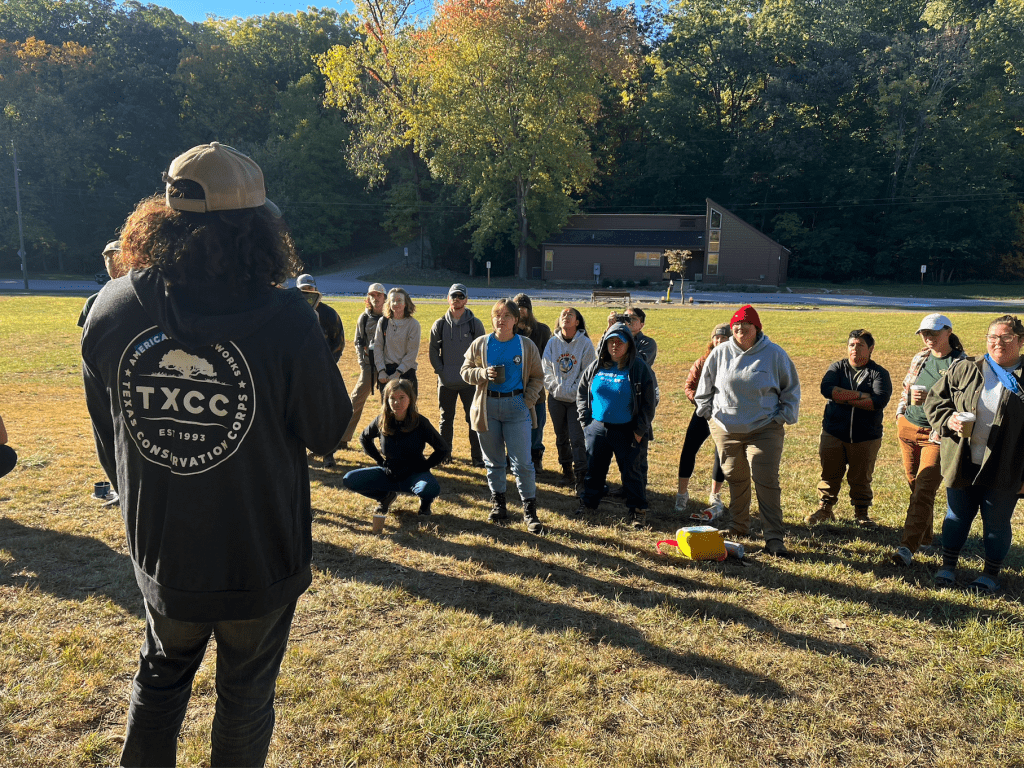 Thank you, AmeriCorps and partner volunteers, for all of the work you did for flood survivors in Missouri and Illinois, and for all that you do around the country! 
AmeriCorps urges anyone who wants to get involved to seek volunteer opportunities following this disaster. For those interested in national service opportunities in emergency management, visit AmeriCorps.Gov/Serve. To learn more about AmeriCorps disaster response, visit AmeriCorps.Gov/DisasterServices