Dear Friends,
These are unique and deeply challenging times for all of us – as individuals, families, communities and an interconnected world. Our hearts are with all of those directly affected and those on the front lines working to keep us safe. I hope you are taking good care of your hearts and health during this time.
While the full impact of COVID-19 on us as an organization and those we serve is unknown, what we do know is that during our 122 year history, Wyman has endured and persevered during times of war, civil unrest, financial crisis, etc. During those times, the organization adapted. We were nimble, calm, and focused on maintaining supports for young people and working collaboratively with our partners to help the community. And, in the midst of this crisis, we are following the same path.
To that end, we have put in place thorough measures – informed by the guidance of local, state and national partners (St. Louis City and County Health Departments, the Centers for Disease Control, etc.) — to safeguard people's well-being while continuing to serve teens during this incredibly critical time.
PROGRAMS
The 600 Wyman Leaders, 7th grade through young adults, are being supported by our staff via phone, video-conferencing and other virtual tools through April 3rd – we will re-evaluate as the circumstances change.
The Teen Outreach Programs at Normandy, University City and Ferguson-Florissant School Districts are being adapted to connect with young people virtually. Our staff teams are also pitching in to help the Districts with educational needs, emotional support, and packing food and other supplies for families.
Our National Network team is creating more online and virtual tools to substitute for in-person trainings. They remain available to our Network partners for coaching and technical assistance. And, Network partners are sharing with one another various tools and solutions they are learning and discovering as we continue to navigate this uncharted territory.
Wrap Around Services is working closely with school district leaders to ensure students and families get the services, education, and supports they need.
OPERATIONS
Kiwanis Camp Wyman (experiencewyman.org) is closed until May 11th. Many groups are rescheduling for later in the year, and some have had to cancel altogether. Our team is reaching out to each group individually.
The Wyman Gala, scheduled for April 4th, has been cancelled. We are so grateful to all our sponsors and ticket holders who have chosen to sustain their support! This cancellation of our largest fundraiser definitely poses revenue challenges. Please stay tuned for virtual opportunities to continue to support the young people we serve; despite this crisis, their needs have not diminished – in fact young people need our support more than ever.
Our offices will not be open to the public during this time. The staff are working remotely and with small teams at schools and service sites at least until April 3rd to minimize in-person contact as much as possible.
All meetings with external stakeholders will be by video-conference or by telephone.
Despite the unknown and living in a current reality of constant change…#WeWillPersevere! We have promises to keep to young people and they need our support more than ever. If you are able, we would deeply appreciate your continued financial support. A contribution, of any amount, would help continue services and cover the unanticipated costs of this crisis, https://wymancenter.org/#donate. If you would like to invest in a community-wide effort, please consider donating to the St. Louis Community Foundation's COVID-19 Regional Response Fund or Give STL Day.
If you have questions, please do not hesitate to reach out to me.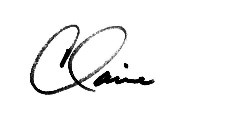 Claire Wyneken
President & CEO
(claire.wyneken@wymancenter.org)