Sandberg Phoenix is inspired by Wyman's teens' drive to learn and succeed – and that's why they are sponsoring Wyman's Gala for the eighth year in a row.
Sandberg Phoenix op

ened its doors in 1979 with nine attorneys, serving clients primarily in the areas of business, business litigation, health law and products liability. In the 40 years since opening, Sandberg Phoenix has expanded to six offices and over 150 attorneys in both Missouri and Illinois. Not only do the attorneys and staff work hard to better meet the needs of their clients, they are also dedicated to improving the communities where they live and work.
"We give to Wyman because we value investing in the communities we serve, and Wyman invests in the teens here in St. Louis," says John Sandberg, Senior Counsel and Founding Member at Sandberg Phoenix. "Wyman's commitment to their teens, and to continuing to learn about how to best serve their teens, inspires us."
Sandberg Phoenix has been a dedicated supporter of Wyman and champion for our youth for over 20 years. John Sandberg has personally been involved with Wyman for more than 30 years and has served on the Board of Trustees since 1995.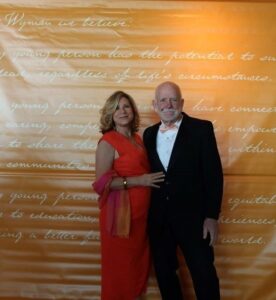 Wyman is proud to partner with Sandberg Phoenix as we continue our work to empower teens from economically disadvantaged circumstances to lead successful lives and build strong communities.
"If you want our community to have a brighter future, invest in Wyman and its teens."
To find out more about Sandberg Phoenix, their legal services and their work within the community, visit their website, http://sandbergphoenix.com/.