In 2009, Wyman and Missouri State University (MSU) began a scholarship program to provide wrap-around support and scholarships for low-income, first-generation college students. This partnership provides 4 years of scholarships to MSU, as well as coaching to the students and their families to help them prepare for the college experience, identify their strengths, talents, and interests, and place them on a successful college path.
In early 2019, we checked in with a few of our MSU Scholars and program graduates. This spring, we had the opportunity to chat with them again about their journeys and Wyman's lasting impact…
---
"(Wyman) gave us all of these resources; resource after resource. There are so many of them. Being at Wyman, it really felt like they opened these doors for me that I didn't even know were there."
Sami first came to Wyman in 2007, when she was twelve years old. After graduating from MSU in 2016, she began teaching in the Union, Missouri School District. Today, she is still teaching in that school district near her hometown. "I'm here, still in the same grade level. If it's possible I think I like it even more than I did before. I have just found joy in teaching every day since I started."
When she was younger, Sami thought college was something she could not afford. She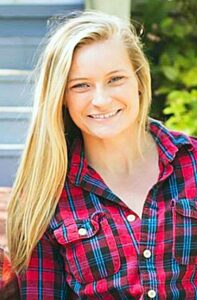 remembers staff member Danielle physically putting the Missouri State scholarship application into her hands. "She said, you are filling this out right now. And I'm so thankful. Without that full ride scholarship, I don't think I would have ever been able to become a teacher. I think my whole life has changed just from that one instance alone."
Wyman also provided Sami the opportunity to bond with fellow campers and staff members through shared experiences. "Even though we're all so different, we're experiencing these things for the first time and I think that just makes you realize how similar people really are."
Today, Sami is thankful for her scholarship at MSU and the time she can dedicate to her job rather than paying off college debt. "I can fully enjoy myself at work and contribute 100% of myself here…to give back to my community and…the kids in my classroom."
When Sami thinks of Wyman now, she thinks of betterment. Betterment of yourself, and betterment of your understanding of the world outside of you. "A lot of kids don't get an opportunity to step outside of the umbrella of their family at such a young age. The way that you learn about the world when you are away from your family, but are still around people that love you and want the best for you, is indescribable."
Sami's advice for new students coming into Wyman programs: "I would just really try to let them know that there is no progress without being uncomfortable. I think one of Wyman's biggest things is that growth always happens outside of your comfort zone. And that's something that they used to say any time they would challenge us. It's so uncomfortable to put yourself out there and to live in a cabin with people you don't know. It's also uncomfortable to put yourself in a position to be told no for a scholarship or for an application to something. But you miss one hundred percent of the chances that you don't try for. So, while it's difficult, it's just beyond worth it. There's just no bad outcome. Just go."
#WYMANTeensWill…Succeed. Regardless of what you choose, you will succeed in it.