We are excited to introduce the inaugural members of the Youth Leadership Council (YLC)!
Wyman's YLC is a collective of 5 young people primarily focused on sharing ideas, creating solutions, and putting those solutions into action with the support of Wyman, their peers, and community stakeholders. The youth participating in the council will be engaged to
Build, develop, and pilot a Youth Leadership Council structure
Inform and refine Wyman's initial Advocacy Framework, and
Create the structure to implement the YLC and advocacy priorities on a sustained basis.
---
Meet the Members!
Jalen Mathis (he/him)
Senior, Morehouse College 
Career Interest: Finance
Accomplishments
I became a member of Alpha Phi Alpha Fraternity in November 2021.
I accepted an offer to work with Boeing full time in Seattle. I will be moving out there after graduation.
I am a personal trainer with my own fitness company.
Why did you join the Youth Leadership Council?
I joined this amazing council because I want to continue to advocate for the younger generation. I understand what is needed for them to succeed and be able to create programs or put key individuals into those young people's lives in order for them to become the best person they can be.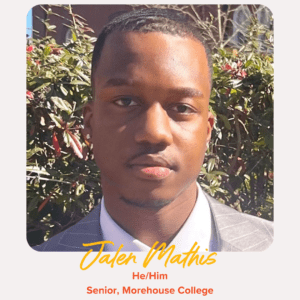 ---
Jason Brown, Jr. (he/him)
Sophomore, McKinley Classical Leadership Academy
Career Interest: Media Relations/Broadcasting
Accomplishments
I am an honor roll student-athlete while being in the Wyman Leaders program.
Why did you join the Youth Leadership Council?
I was presented with an opportunity I couldn't pass up. This program will help me build character and create so many beneficial opportunities for my peers and myself. I love this challenge.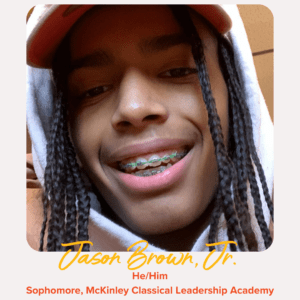 ---
Leila Brown (they/she/he)
Sophomore, Steam Academy
Career Interest: Plant Biology; Ecology
Accomplishments
I crochet a lot of things.
I got a job that I really wanted on my own.
Why did you join the Youth Leadership Council?
I joined the Youth Leadership Council because I believe this could really be the beginning to some amazing changes in our community, and I would love to contribute to that.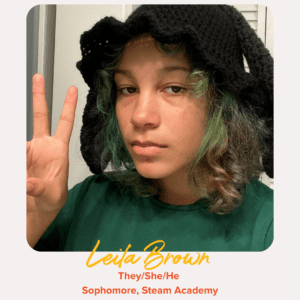 ---
Joelly Funez (she/her)
Junior, Oakville High School
Career Interest: Healthcare
Accomplishments
Best poem in class in 8th grade.
Graduated with honors in all of my classes in 8th grade.
First place in a cheer competition.
Won districts in soccer in the first time in Metro history.
Why did you join the Youth Leadership Council?
I joined the YLC because I would like to be a part of this amazing opportunity to make a change. I believe this is a start to making Wyman better along with St. Louis and possibly other parts of the world.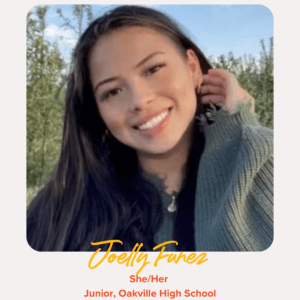 ---
Missy Maness (she/her)
Junior, Saint Louis University
Career Interest: Speech Pathology/Sign Language Interpretation
Accomplishments
Buying my first house at the age of 20.
Receiving the Centennial Scholarship.
Current student at Saint Louis University.
Why did you join the Youth Leadership Council? 
Wyman has been a huge part of my life and the chance to work on program with Wyman was an opportunity I have always wanted to do.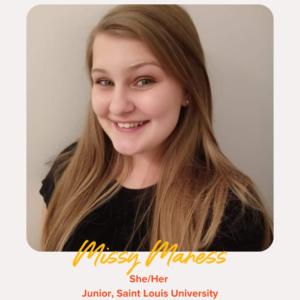 ---