In 2019, Sandra Perez and Haydee Pardee, then Teen Outreach Program® (TOP®) facilitators with the University of Arizona, reached out to Ruth Grande with the Arizona Department of Health Services (ADHS) with the idea to translate the TOP Curriculum© into Spanish and remove an accessibility gap for Spanish-speaking staff and teens.
Haydee shared, "I love TOP. I love Wyman programming, and I always use it. I knew that because it was so beneficial, it was the best one that we could focus our energy on and translate." While both women recognized the immense undertaking of a translation, they also saw an opportunity. With shutdowns due to the Covid-19 pandemic, there might be time and resources available to put toward the work.

When Haydee and Sandra approached Ruth, Program Manager of Adolescent Health Initiatives with ADHS's Teen Pregnancy Prevention Program, she was immediately supportive. Ruth reflected, "I have always had such high regard for Wyman and for TOP and saw that there was without a doubt a need. I felt there was no other curriculum that could come close. Because you commit this time to youth, you really influence a change in behavior. I've heard enough from facilitators that youth have such a positive response to the TOP Curriculum and the amazing individuals who facilitate it."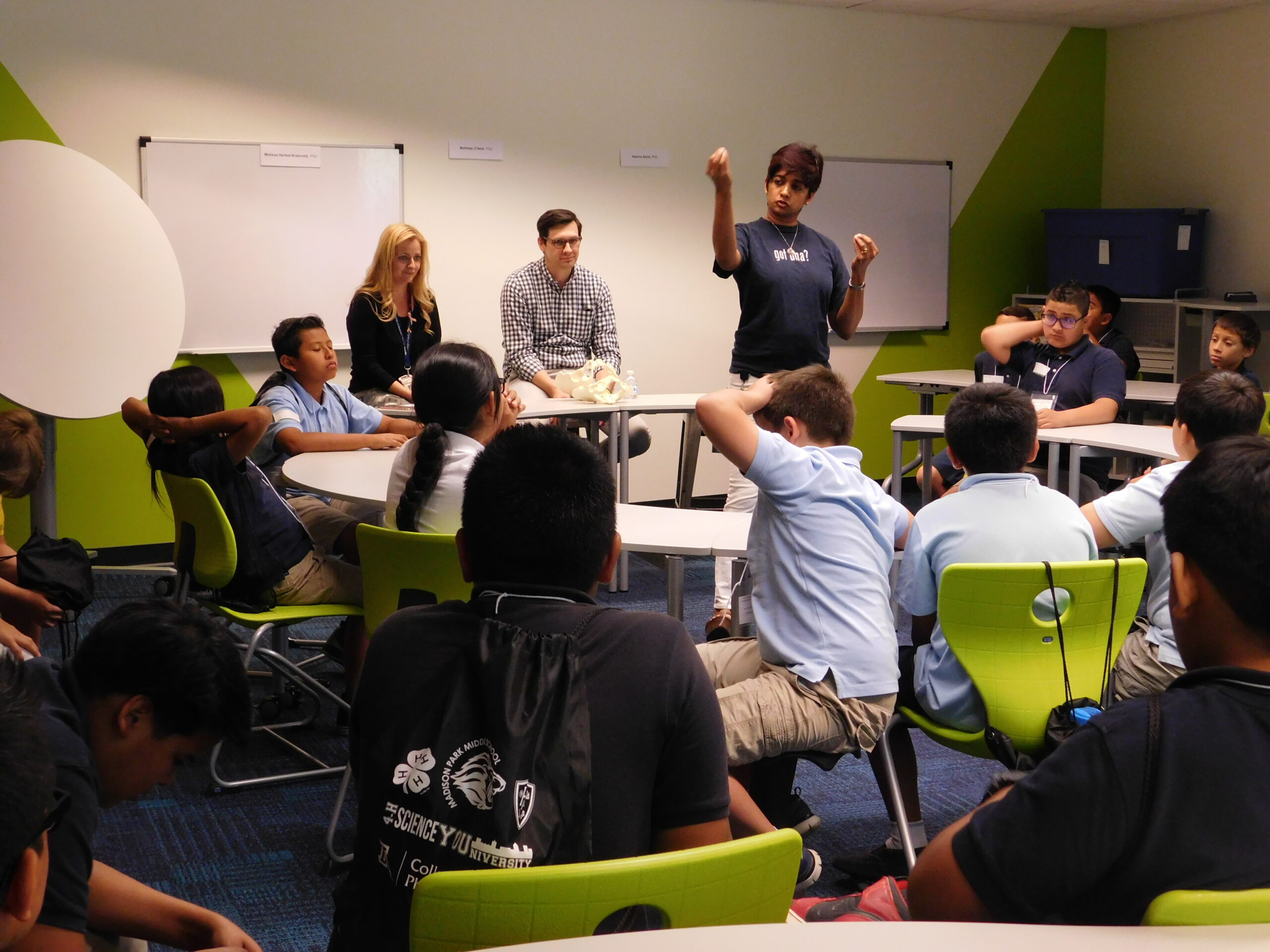 So, in 2020, Ruth called Wyman. She shared her team's passion for a Spanish translation and extended the offer to dedicate leadership, financial resources, and a team of bilingual TOP facilitators to the work. The Wyman team was eager to collaborate. "This Spanish translation is something that we have wanted to make available," said Annie Philipps, National Network Director for TOP. "We have facilitators in a variety of places, including Florida, New Jersey, Arizona, New Mexico and California, who have reached out to us about this." Tori Gale, National Network Director for Partnership Development, noted this demand as well. "It is a common question that comes up for current partners and groups interested in TOP – is there a version available in Spanish? We saw it as an answer to a need across Wyman's National Network."
Annie and Ruth worked closely on planning, and other TOP facilitators in Arizona quickly joined the translation work. In addition to Sandra and Haydee, translators included Claudia Espinosa and Alejandra Naranjo, from the Phoenix based non-profit Friendly House, and Karen Castello, from the Yuma County based non-profit Campesinos Sin Fronteras.

Claudia knew she wanted to participate in this work after her personal experiences with TOP.  "When a position opened for the Teen Outreach Program I thought, 'I have to do this.' The program is great. It reminds me as an adult, 'don't forget to explore your emotions, too.' The TOP Curriculum has taught me so much on a personal level, and it's great that we're able to pass this information to the youth. We tell them all the time, if only we had this curriculum when we were younger. It would have helped us so much."
Karen joined this translation work after experiencing the powerful impact of TOP Curriculum on her students. "Some of the feedback we have comes directly from school administrators and teachers. They see the impact that it's having on their TOP students. They can see and measure their behavioral changes from beginning to end. And that demonstrates how complete and whole the TOP Curriculum is. We're feeding a side that students are not getting a lot of information on with regular school: their social skills, how to manage their emotions."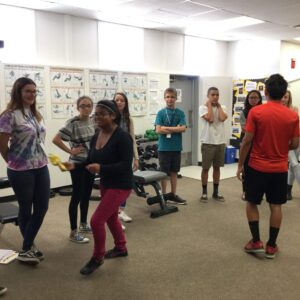 The process was certainly complex and required constant teamwork and communication. Alejandra recalled, "Some words just wouldn't translate to Spanish, or if you translate the English directly to Spanish it just didn't sound right. There was a lot of double checking and asking one other for help," she said.
Once the translated lessons were complete, ADHS engaged a professional translation and design company to certify the translation, format the layout and files, and prepare the final product. Wyman worked closely with the company during this process, incorporating knowledge and experience with curriculum production to create the final formatted edition and make it available for all partners across the National Network.

For those working on this Spanish translation, it has always been bigger than Arizona and their community alone. Language accessibility is critically important in celebrating diversity and expanding inclusivity and equity in learning environments. Ruth points out, "This is not something that's isolated to this state. This is a much bigger gift for young people across the country. Facilitators can now provide the opportunity to receive the information accurately and in a language that is a comfort." Annie added, "It was beautiful to see this collaboration and shared commitment to meeting the need for language accessibility and inclusivity, wherever it occurs." 
Though many bilingual teens are able to experience the TOP Curriculum in English, there's an important element to receiving and absorbing these topics in your primary language. "Teens grasp language quickly, but for them to receive and perceive an important topic like this in their primary language, it's amazing." said Sandra. Haydee emphasized this point. "When it's your native language, you feel a connection to it. You're able to express yourself a little bit more. And there's the impact for them to feel included and seen—that they are important enough for people to invest the time to speak to them in that language."
Tori noted that there are additional important benefits for National Network partner organizations. "This allows our partners to hire facilitators that speak Spanish as their primary language. Our programs are rooted in high quality facilitation: if partners can choose facilitators to provide support in their native language, it will lead to better outcomes for our young people."
Collaboration between Wyman and partner organizations in our National Network make projects like this possible. "Wyman takes our role as a program developer seriously. We're always looking for opportunities to better expand, not just what we see as a priority, but what our partners identify as priorities. We elevate that and make it available for the entire Network," said Tori. "It's not just the people at Wyman that propel these important projects. It's all of our partners."

This translation will provide more equitable access to TOP and would not have been possible without the dedicated partnership of the Arizona Department of Health Service's Teen Pregnancy Prevention Program. Wyman is sincerely grateful to the amazing people who worked so hard to bring this translated edition to life: Ruth Grande, Karen Castelo, Claudia Espinoza, Alejandra Naranjo, Haydee Pardee, Sandra Perez, as well as Darlene Depina and Angie Lorenzo. The vision, talent, and ingenuity of this group of people has resulted in a contribution to the field that will have broad, long-term impact.
The TOP Spanish Language Curriculum is now available for National Network partners to order on Wyman Connect. If you're interested in learning more about Teen Outreach Program or bringing this program and translated curriculum to your community, please contact Tori Gale at tori.gale@wymancenter.org.