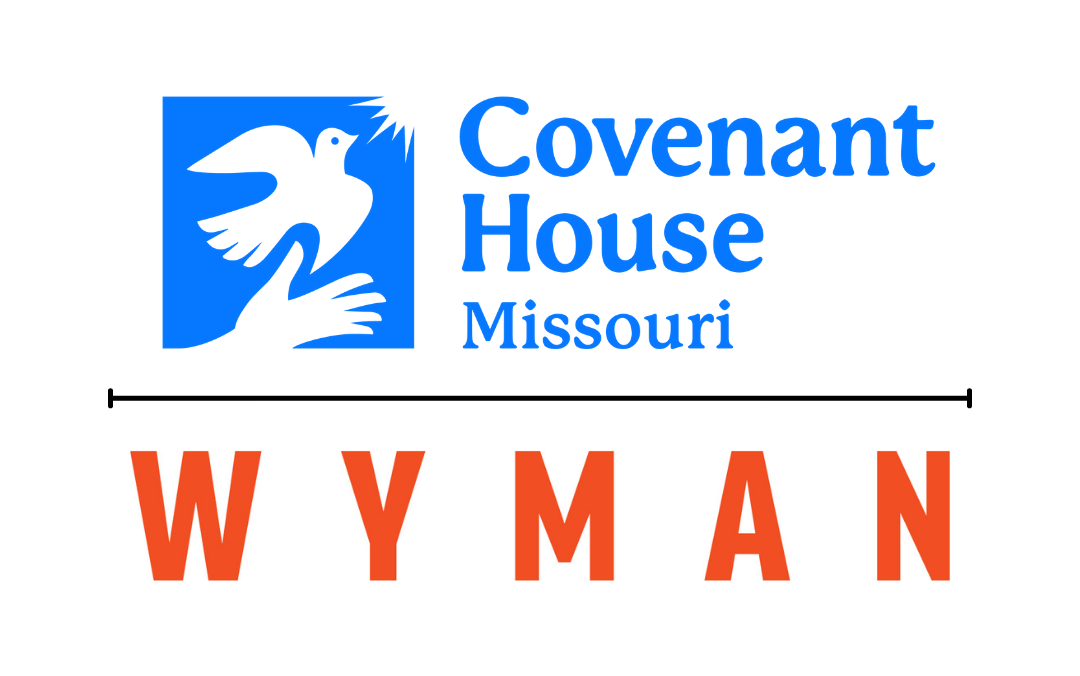 Covenant House Missouri (CHMO) and Wyman have partnered on "Camp Rise Up for Hope" for the young people at CHMO, giving them the opportunity to experience all Camp Wyman has to offer: connections, exploration, learning, challenges, friendship, inclusion, and growth.
"It's easy for us to get so overwhelmed by everyday life that we forget to just have fun,"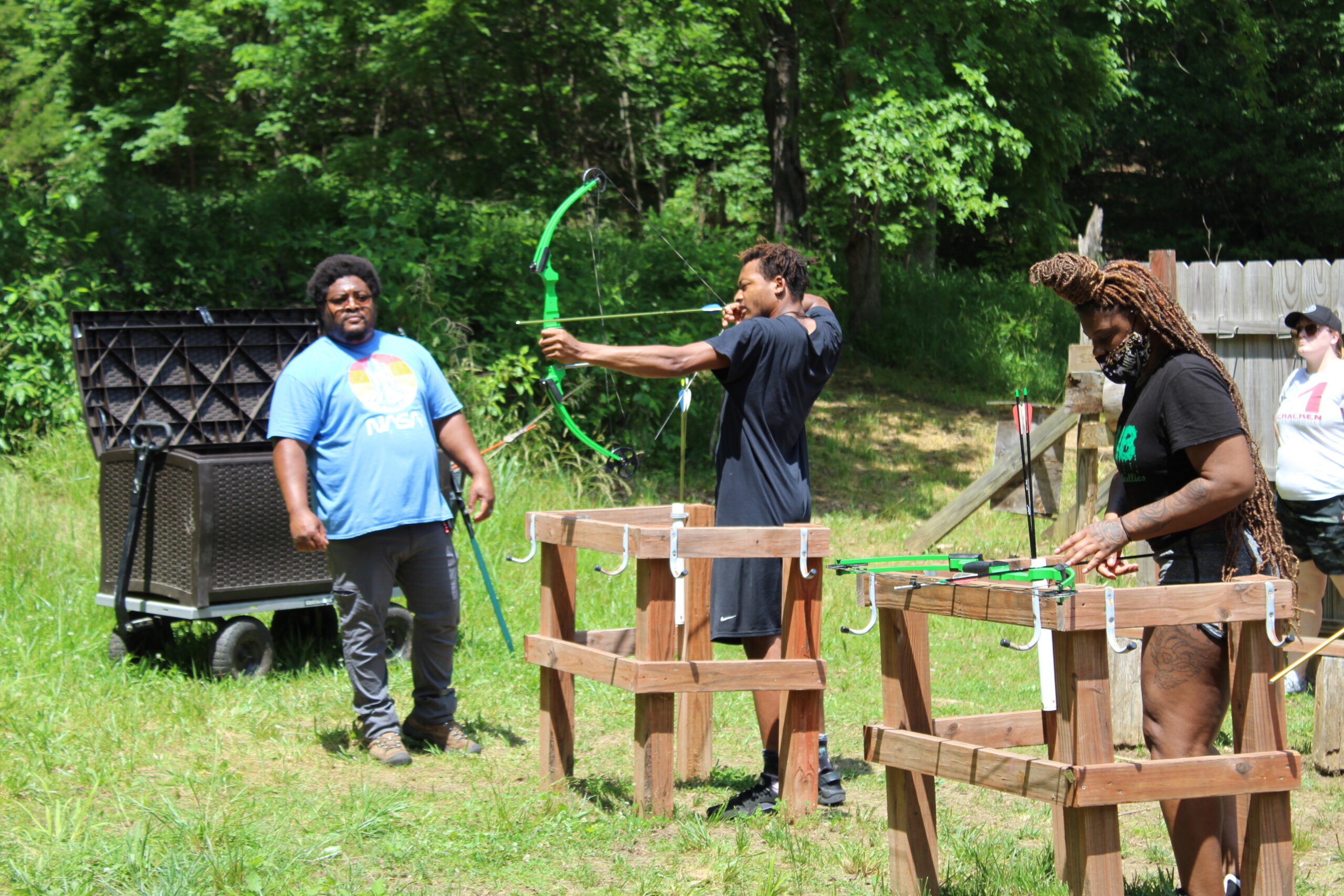 said a CHMO youth (whose name is omitted to protect their privacy). "Being at Camp Wyman reminded me that we are all friends going through life together. I really felt a sense of belonging and support from my peers and the staff."
Over the course of three days in June, the youth gathered at Wyman and engaged in camp programming facilitated by Wyman's highly trained staff. The young people participated in canoeing, climbing, target sports, fishing, swimming, and teambuilding. They enjoyed a campfire program filled with stories and music by Kunama Mtendaji, and a dance in Wyman's Dining Hall. Through their entire camp experience, the young people were given the space to challenge themselves, learn more about their peers, and celebrate the important milestones they have achieved throughout the year.
"At Covenant House Missouri, we recognize that camp is a transformational experience for building relationship skills, independence, responsibility, appreciation for differences, and a sense of belonging," said Jessica Erfling, CEO of Covenant House Missouri. "This was a perfect opportunity for CHMO youth to enjoy outdoor activities with their peers. It is incredible to have a strong partnership with a fellow long-standing organization in St. Louis, and we are already looking forward to next year's trip."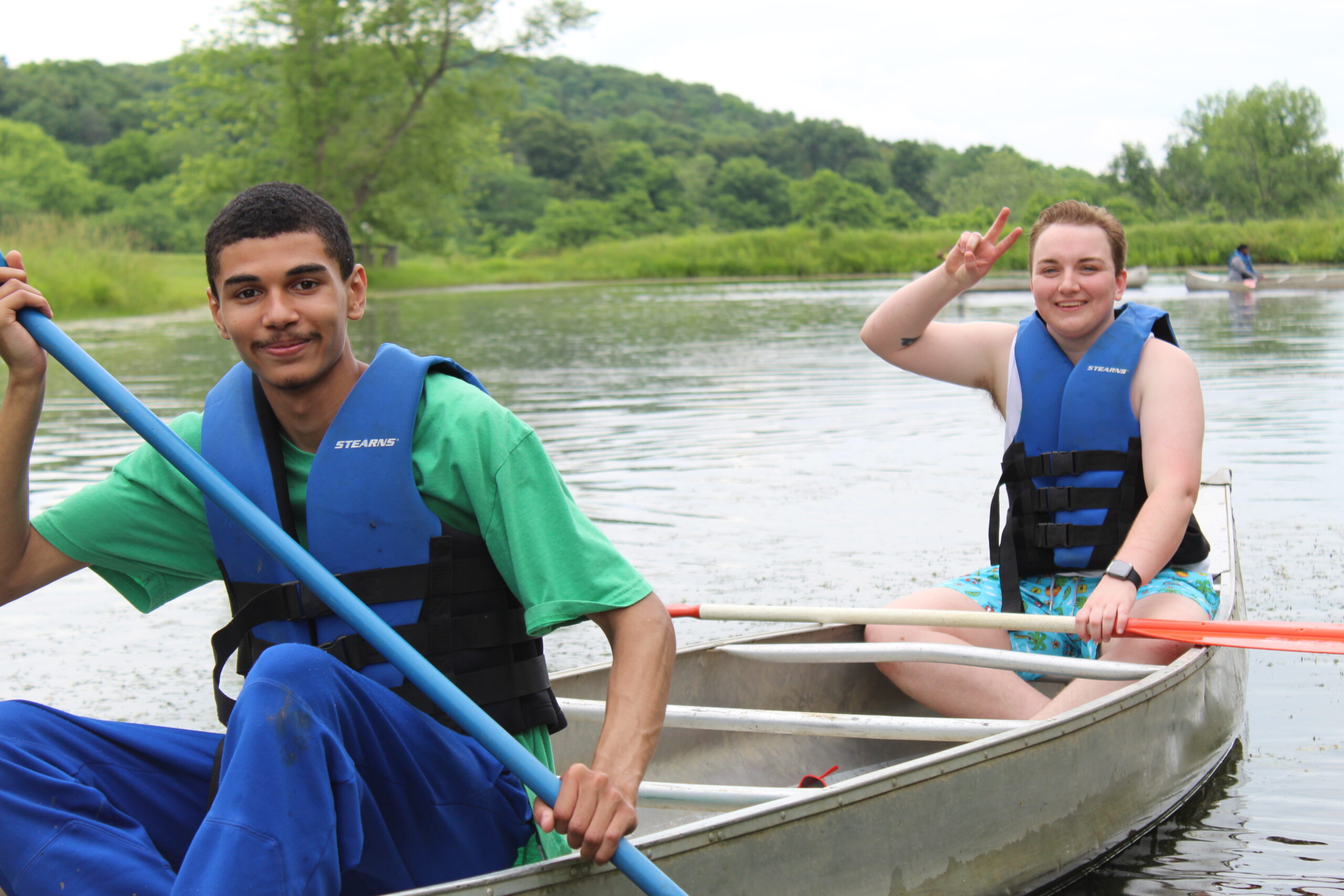 The historic, 80-acre Camp Wyman is a place where teens thrive. It continues to be a safe, protected space exclusively for those Wyman serves and partners with – and it is an integral part of meeting Wyman's priorities of empowering teens through powerful, transformative, and fun experiences; equipping adults who serve youth to improve their skills and relationships with teens; and strengthening systems to create more equitable opportunities for all teens.
"We are really excited about this partnership with Covenant House Missouri and were thrilled to welcome their young people to camp," said Claire Wyneken, President and CEO of Wyman. "Wyman is always looking for opportunities to align camp programs and services to our own mission throughout the year. Our partnership with CHMO is a step in that direction. We look forward to deepening our partnership with CHMO and continuing to offer our camp to their young people."
The three days CHMO youth spent at camp culminated with a special achievement celebration and closing ceremony, acknowledging all that the youth have achieved.