Pictured (from left to right): Amy Berg, current Board Chair; Allison Williams, incoming President & CEO; Claire Wyneken, outgoing President & CEO; Jaylen Bledsoe, incoming Board Chair

FOR IMMEDIATE RELEASE
September 12, 2023
Media contact:
Heather Lasher Todd
Heather@StratCommRx.com
(314) 348-1742
In 125th Year, Wyman Celebrates Leadership Transitions
Incoming Board Chair first Wyman participant to hold the position; new CEO only 6th to serve in that role
Eureka, MO – Wyman's Board of Trustees today announced a transition of leadership in both the President & CEO role, as well as the role of Board Chair.
Claire Wyneken, Wyman's President & CEO, announced her transition to retirement, after nearly 37 years of service to Wyman and the young people it serves. The Board has chosen Allison Williams, MSW, LCSW, currently Senior Vice President, National Network & Strategic Initiatives, to assume the CEO role beginning next month. Williams has been with Wyman for more than 24 years.
Jaylen Bledsoe was elected as the next Chair of Wyman's Board, a role which will begin in January 2024. Bledsoe is the first Wyman Leaders participant to hold the role of Board Chair. (Learn more about Wyman Leaders here.) He serves as the Chairman of the Bledsoe Collective and as the Managing Director of its subsidiary, Flare Partners, a firm he founded at the age of 12. Since its inception, Flare Partners has generated over $4B in incremental revenue growth for its clients. Bledsoe resides in Dardenne Prairie. He will succeed current Wyman Board Chair Amy Berg, whose term ends this year.
Full bios of Wyneken, Bledsoe, and Williams available here.
"When I started at Wyman, I knew the power of this place was palpable. The investment in young people's growth and development, and the commitment to doing work not just for but with them, truly drives our mission," said Williams. "With proven programs serving more than 30,000 young people each year, a historic camp providing opportunities to new generations, and growing national recognition and partnerships, this is an incredibly exciting time for Wyman. I am thrilled to continue my service to the organization through this new position, and to be part of our ongoing commitment to ensuring all teens have a chance to thrive."
Wyneken's 7-year tenure as President & CEO of Wyman has seen major developments for the 125-year-old organization, including significant growth in local and national partners using Wyman's programs, the launch of a second nationally recognized program, and the creation of a Youth Leadership Council. She began her career with Wyman in 1987, working at the Camp that has served generations of young people in our region.
"I can think of no better place to spend a career than Wyman," said Wyneken. "Our dedicated staff are not only experts in teen programs, they also form meaningful partnerships and provide young people opportunities to grow and succeed at a critical time in their lives. It has been an honor to lead this chapter of Wyman's 125-year history. I look forward to what's next for the organization and the young people it serves."
Wyman has a history of long-serving staff, including in the CEO role. Williams will become only the 6th non-interim leader of the organization in its 125 years. (Learn more about Wyman's history here.)
"Wyman had a significant impact on me as a young person," said Bledsoe. "Wyman is committed to not only serving young people, but also partnering with us on the issues that impact our lives. My involvement in a Wyman program provides me a strong connection to current Wyman teens. It's a perspective I'm honored to work from, and I'm energized daily to further our impact, especially with the support of the individuals and organizations who make this work possible."
About Wyman
For 125 years, Wyman has believed in the power of teens. Through proven programs, Wyman impacts the lives of more than 3,000 youth in the St. Louis area, and nearly 30,000 nationally, every year. Wyman teens are confident, motivated, and connected to their communities. They graduate from high school at higher rates than their peers, aware of the opportunities available to them. Wyman staff are experts in working with teens, empowering them to build new skills and be their best selves. Wyman is a local organization with a national impact, training adults across the country to provide meaningful experiences for young people. Learn more: www.WymanCenter.org.
For more information and to arrange an interview, contact:
Heather Lasher Todd, Heather@StratCommRx.com, 314-348-1742
##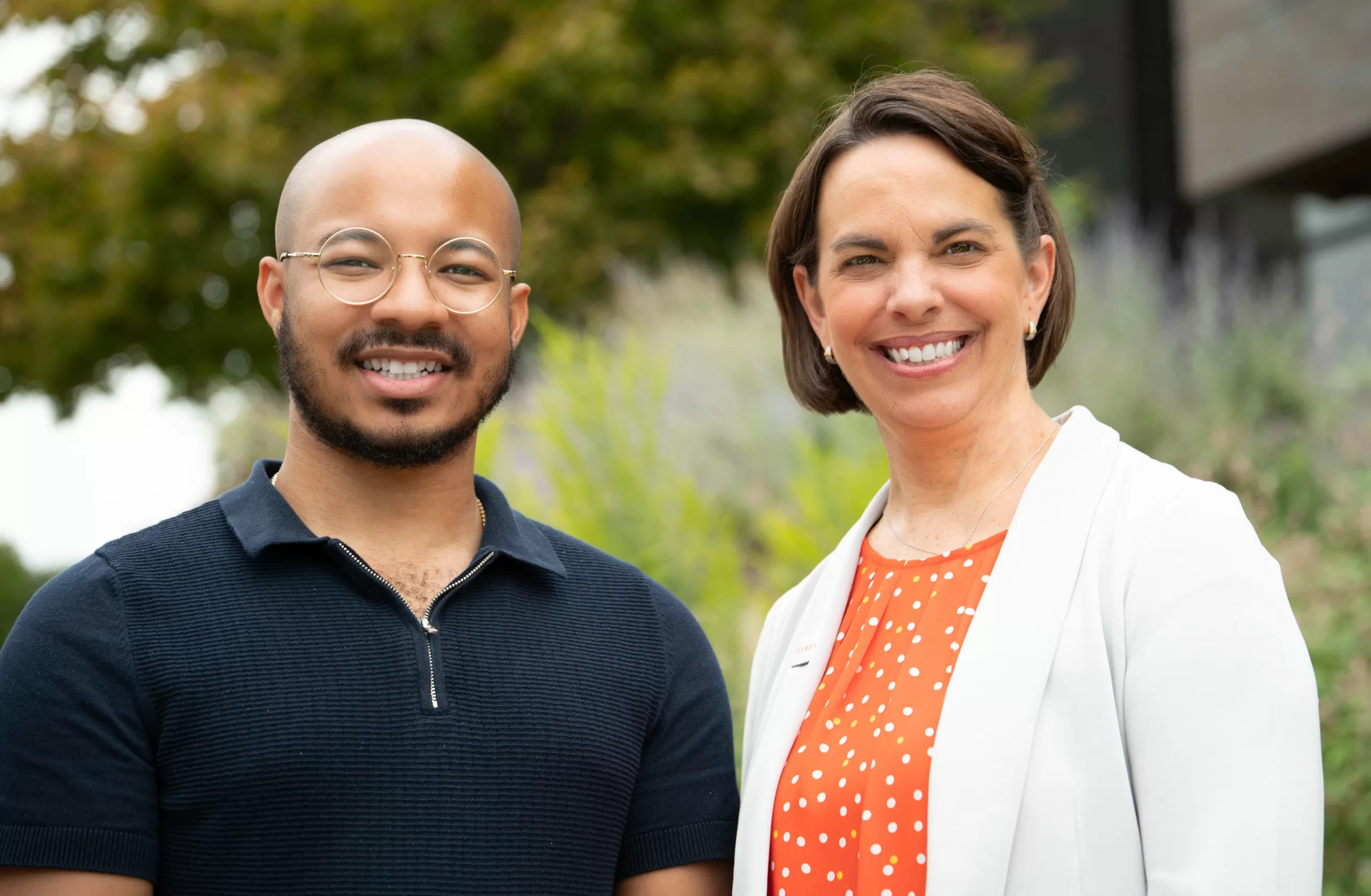 Pictured (from left to right): Jaylen Bledsoe, incoming Board Chair, and Allison Williams, incoming President & CEO