FOR IMMEDIATE RELEASE
October 9, 2023
Media contact:
Heather Lasher Todd
Heather@StratCommRx.com
(314) 348-1742
Christina Donald Named COO of Wyman
New role for Donald comes in 125th year of the nationally recognized teen development organization
Eureka, MO – Wyman today announced the promotion of Christina Donald to Chief Operating Officer (COO). Donald has more than 25 years' experience, and is a national expert in positive youth development, partnership development, and nonprofit management. In more than 20 years with Wyman, Donald has held leadership positions across a variety of programs including after-school, summer day camp, and the delivery of evidence-based teen programming. She also led a team that developed Wyman's national training model, and has trained thousands of professionals nationwide in various programs and youth development approaches. As COO, Christina will bring leadership and continuity across Wyman's local and national programs, research and learning, and youth leadership and advocacy efforts.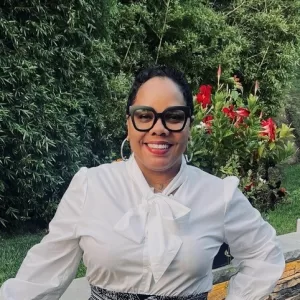 "It is an honor to move into this role as we plan for the next 125 years as a youth-centered organization," said Donald. "We know the value our proven programs have for teen development, and we also know the importance of partnering with young people to advocate for just and equitable systems to engage with. Wyman is continually adapting to meet the growing and changing needs of teens, and I am excited about what's next for our organization." 
Donald's most recent role at Wyman was Senior Vice President of Programs and Advocacy, where she led the development efforts of Wyman's Youth Leadership Council, and set the direction and frame for Wyman's advocacy work across the St. Louis region. Outside of work, Donald is a mentor to several area young professionals, and volunteers as a consultant to various community organizations. She holds a BS in Criminal Justice from University of Missouri St. Louis.
"Christina brings to this role not only her nationally recognized expertise in youth development and nonprofit management, but also her decades of work directly supporting teens through Wyman's programs," said Allison Williams, CEO and President of Wyman. "She will provide strong and inspirational leadership across our teams, deepen our community partnerships, and center teen leadership in our efforts, as we work together to increase Wyman's impact locally and nationally."
In 2023, Wyman is celebrating 125 years of serving young people. Learn more about Wyman's history here.
About Wyman
For 125 years, Wyman has believed in the power of teens. Through proven programs, Wyman impacts the lives of more than 3,000 youth in the St. Louis area, and nearly 30,000 nationally, every year. Wyman teens are confident, motivated, and connected to their communities. They graduate from high school at higher rates than their peers, aware of the opportunities available to them. Wyman staff are experts in working with teens, empowering them to build new skills and be their best selves. Wyman is a local organization with a national impact, training adults across the country to provide meaningful experiences for young people. Learn more: www.WymanCenter.org.
For more information and to arrange an interview, contact:
Heather Lasher Todd, Heather@StratCommRx.com, 314-348-1742
##