Teresa Steinkamp was first introduced to Wyman as a graduate practicum student for the 5-Star After School Program.
"I still remember meeting Allison (Williams) to interview with her, and the rest is history. The after-school program was a different way for me to explore what education looked like, and I learned a lot from the experience. I worked with Christina (Donald) and Crystal (Smith) at Stephens Middle school, and it was definitely a good learning experience. I learned a lot about me, both what I'm capable of and in some ways the things that I was not so excited about.
I don't know that I would have made it through that practicum without the support of Allison and others with whom I was able to discuss and process challenges. It certainly speaks to the power of connection, and making sure that you have someone that you can navigate those hard moments with. It all comes down to the amazing people who work at the organization.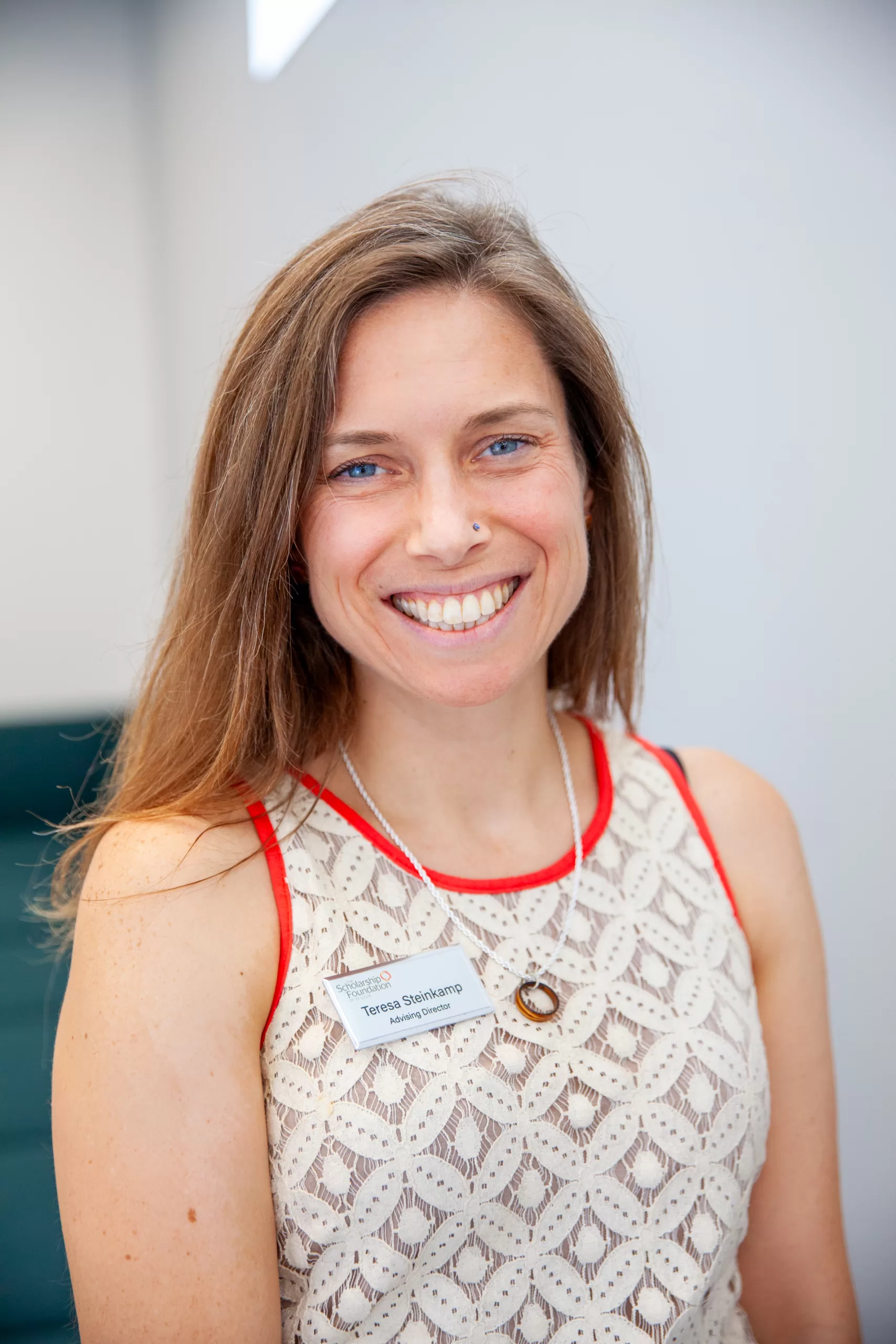 Teresa Steinkamp
Former Wyman Practicum Student, Wyman Partner since 2009
"Relationships are integral to the work that we do at the Scholarship Foundation, and critical to all aspects of our programming. It's very clear to me that Wyman hast hat same focus; it's obvious how much effort goes into programming and support for Wyman teens."

I really believe that my experience with Wyman set an important foundation for why relationships are so important. It's not just a transaction, it's not just me coming in and being physically present; it's about investing in others as a person and being willing to listen and engage."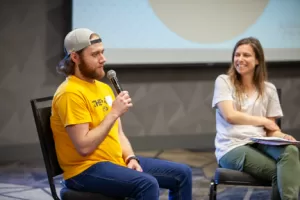 Now, Teresa is Director of Advising at the Scholarship Foundation and has been heavily involved in the New Era Scholarship partnership with Wyman. "We've done a number of different workshops and supports with a variety of different age groups. In the summer we do programming with the rising high school seniors on financial aid and writing essays.
We also do some support with the Summer Bridge Program at Wyman, for the students that are either entering their first year of college or returning for their second year. And one of my favorite things has been the joint campus visits to colleges across Missouri."
"At the Scholarship Foundation, we look for partners who show up in their work with the same sort of authenticity that our own staff demonstrates. Relationships are integral to the work that we do at the Scholarship Foundation, and critical to all aspects of our programming. It has always been very clear to me that Wyman has that same focus, and that relationships are key to a lot of the work Wyman does. It's obvious how much effort goes into programming and support for Wyman teens.
Wyman does such a tremendous job in fostering relationships with the young folks in their programming and helping them create a pathway for themselves. So I think the benefit to our partnership is that there's this foundational development happening for years leading up to senior year of high school.
Particularly with our Wyman partnerships, we see all of the support that goes into persistence. Oftentimes we know that there's ongoing support and we know that, if we're not connecting with a student, there is likely someone from Wyman who is."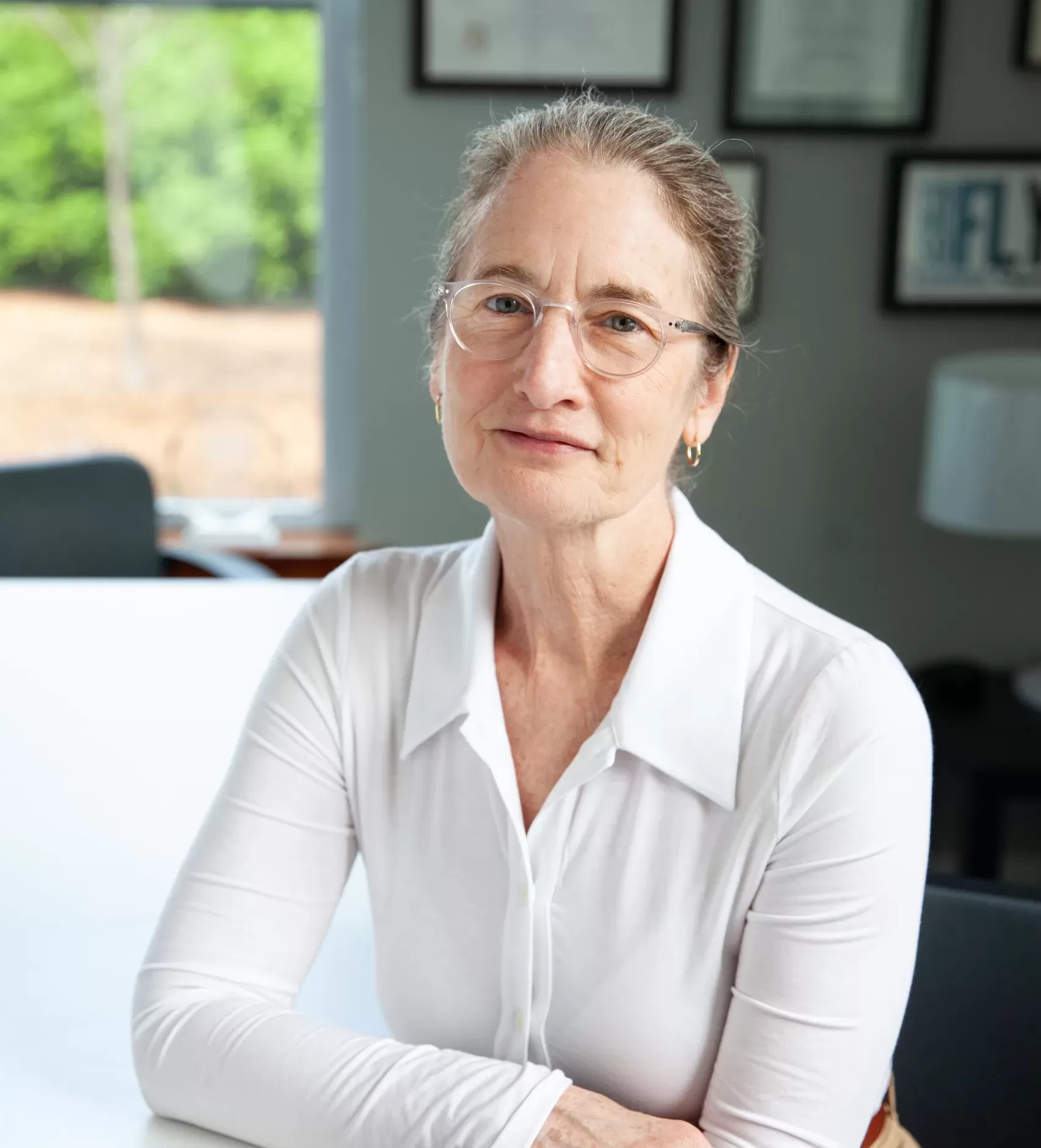 Faith Sandler
Executive Director, The Scholarship Foundation, Wyman Partner since 2009
"At the Scholarship Foundation and at Wyman, I think the most important thing that we do is say to young people and their families, you belong and you're worth it. And we do that best together."

Faith Sandler's first connection with Wyman occurred as a young person growing up in the St. Louis area. "Long before and into graduate school, I was active in outdoor education. I was a staff member in a program called Project STREAM (St. Louis Regional Experiential Adventure Movement), which was a really thoughtful version of an experiential outdoor educational program. It created opportunities for people to encounter challenges and find a way to overcome them, or by group process find a way around, over or through that obstacle.
I went to a summer program in 8th grade and then I worked as an instructor in high school and college, and then as a leader for a year or two while I was in graduate school here in St. Louis. I would have been on the campus of Wyman in Eureka when I was a late teen, or in my early 20s doing hiking and camping and ropes course work with young people. We stayed at Camp Wyman, and many of the same people that staffed it also staffed or supported Wyman. We also worked a lot with Bill Kloppe, who was like a grandfather to all of us. He was the naturalist, the hearty soul who knew how to live in the woods."
Today, Faith's Wyman connection has grown even deeper through her role as the Executive Director of the Scholarship Foundation, a position she has held since 1989. "The Scholarship Foundation exists for the primary purpose of fortifying democracy, however imperiled it may be. It is not about our students, it is about a broader mission of all students, and in particular the students who, by race or class are priced out of policy, out of higher education.
Our close, strategic relationship with Wyman would have begun around 2009 when a colleague and I started St. Louis Graduates (pronounced 'grad-you-ates'), which was a collaborative of community organizations and funders working towards boosting college completion in the St. Louis region."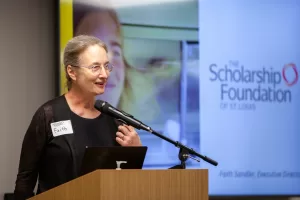 Since then, Wyman and the Scholarship Foundation have partnered together on numerous postsecondary access programs, including the New Era Scholarship. "The current partnership entails participation in essay writing, FAFSA completion, curriculum planning, application planning and decisions," says Sandler. "We do that in tandem; we bring our skills to the table and work together to assist young people. It includes the opportunity to see them on their campuses and support them when they're encountering challenges staying in school or with academic or personal success. It includes access to paid internships that The Scholarship Foundation provides, including research and advocacy work in essential public policy issues that affect students."
Early on both organizations recognized a shared common mission of empowering young people in the St. Louis area. "At the Scholarship Foundation, we are looking for partners with a clear mission that focuses squarely on those who are disadvantaged by the current educational and economic systems that influence their lives. We're looking for partners who understand this as a racial and economic equity issue – and who are in a constant learning mode.
We're looking for people who are going to show up so we can count on our partners, and we are looking for complimentary skill sets. So all of that has made Wyman really the best of our partners.
I think the most important thing that we do is say to these young people and their families, you belong and you're worth it. And we do that best together."
Story 81 - DeVonne Wilson
In Loving Memory of DeVonne Wilson
In the summer of 1995 DeVonne was working with the Walbridge Elementary School Community Education Center, partnering with Wyman in the Family Connection Program. She started working closely with Program Director, Patty Clemons (now Stevens), who quickly asked DeVonne if she would want to work at Wyman. DeVonne interviewed, and that summer started her journey at Wyman as a Program Instructor with Family Connections.
She continued to support the families she had helped to recruit into the program.  She began working with Camp Caravan, bringing day camps to communities across St. Louis and East St. Louis and teaching local leaders to run the camps in future years.
From there, DeVonne's path through Wyman reads like the recent history of the organization itself. "I have pretty much done just about everything. You name it, I've done it here." In 1998, she became the Program Director for Family Connections and started looking deeper into the needs of the communities Wyman served. "We did a huge community survey and engaged the parents, students, and community partners. It was a great opportunity and I learned so much through that process. We knew we wanted to engage the community and really try to understand what their needs were. So often organizations come in and just decide they're going to do what they want to do. That's not what Wyman wanted to do. We wanted to ask what do you need, what are the gaps in the community? A big part of the answer was nothing existed specifically for teens.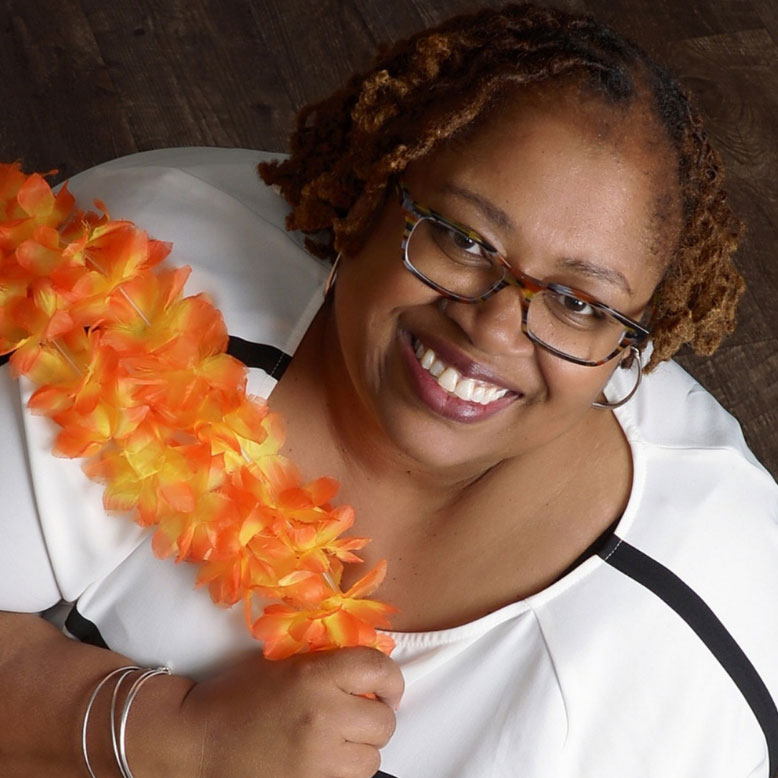 DeVonne Wilson
Wyman Staff 1995 - 2022
"When I think back about my time, my first love has always been direct service and working directly with young people. I have truly enjoyed watching young people grow up, watching them really find their voices, understand who they are and then sometimes just come back and tell us that."
We were working with Cornerstone Consulting at the time, and they said, 'We see the need is teens, we have a program called Teen Outreach Program (TOP), you all should look at it and see what you think.' So we did, and Christina Donald and Cortez Bernard went to training in Texas to bring TOP back to the Near South Side neighborhood."  DeVonne then led TOP clubs in the Near South Side for more than a decade.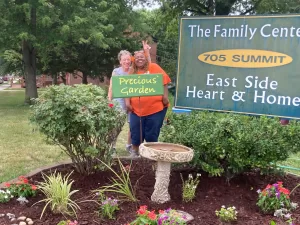 While adding TOP to Wyman's roster, DeVonne also led and worked with many programs, including TREATY, Coca-Cola Kids Club, Summer Adventures, Teen Town, Teen Leadership Program (now Wyman Leaders), and community events including Halloween parties, community-service learning projects and Community Fun Fest.  DeVonne also directed the first in-school implementation of TOP at Brittany Woods Middle School.  She then became Director of School-Based Programs, "overseeing all of our school-based services in the St. Louis area: Ferguson-Florissant, Normandy Schools Collaborative, and University City, in middle school and high school."
In that role, she and her Wyman colleagues started working on yet another innovative new program. "We were working very closely with Dr. Joe Allen, who created the Teen Connection Project in collaboration with Wyman. We started leading the pilot lessons with our Near Southside TOP teens. That helped us realize that middle school was probably not the population that would excel in the program. We then started working with the high schoolers in Near Southside and they loved it."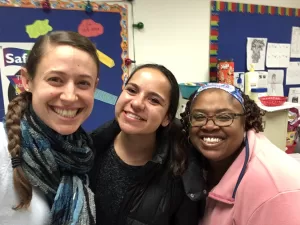 In 2021, DeVonne was promoted to the role of Senior VP of Programs.  "I have appreciated the opportunity to help shape these programs. I do think Dave (Hilliard), Claire (Wyneken), Allison (Williams) and Joe Miller, all those people I have spent a lot of time with, really have shaped who I am. I was young, I was in my early 20s when I started working in Wyman and now, I'm in my 50s. I do feel like I had the opportunity to have a lot of voice and support and have shaped the direction of Wyman. I always say I feel like I grew up here, had a chance to move, grow and develop and have had a journey here.
When I really think back about my time, I am leaning into my new role as VP of Programs, but my first love has always been direct service and working directly with young people. I have truly enjoyed watching young people grow up, watching them really find their voices, understand who they are and then sometimes just come back and tell us that. Come back and say, hey, I remember how impactful this program was. I have worked with hundreds of young people over the course of my time here and I see them all the time, they're adults now.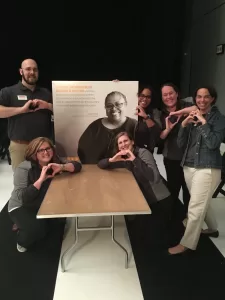 Christina (Donald), Danielle (Washington) and I went to dinner one evening. We walked in and the server was like, 'I know you. You were my TOP teacher.' He kept coming back up to the table and just talking about how much TOP meant to him, how much he got from it, and how he loved community service. And it was such a highlight of our evening to have him just continue to come over with small little anecdotal stuff that happened during his time.
I love having that opportunity to see their progression, to see them grow up and see them find their voices and really start exploring who they are and what's important to them."
______
On November 22, 2022, this world lost a very special human being when DeVonne's life was suddenly ended.   Our dear friend and colleague was with Wyman for over 20 years. Her expertise, dedication, and compassion touched the lives of countless teens. She was a mentor, teacher, mother, wife, colleague, leader, and friend. The world is a better place, Wyman is a better organization, and lives have been forever changed because of her.
Her expertise is reflected in Wyman's programs, a legacy that will carry on for future generations. Together, we move forward with the example DeVonne has set forever in our hearts and minds.
DeVonne always had a special place in her heart for camp.  She loved bringing families and young people into nature and out to camp, and knew that experiences at camp built community and relationships in a powerful way.  We are dedicating "Lake DeVonne" at Camp Wyman in honor of her legacy, including a special seating area for gathering and connecting, as DeVonne so naturally did.
Stories 79 & 80 - Jean and Maureen Leonard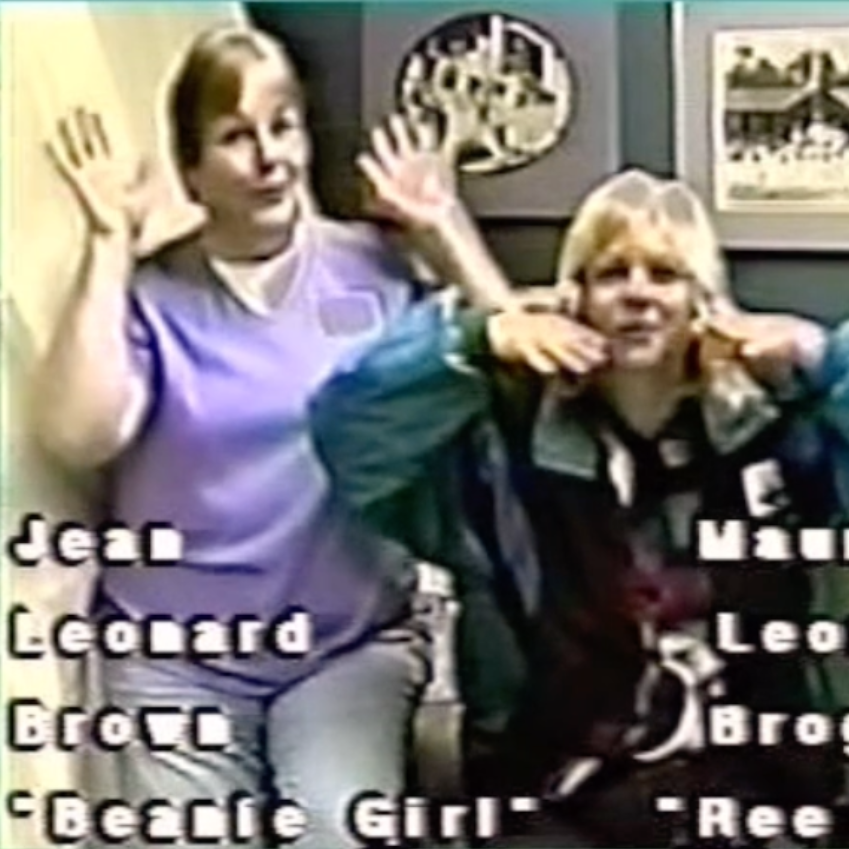 Jean & Maureen Leonard
Wyman Campers, circa 1960
"Oh I have so many wonderful memories of Camp Wyman. By the time I left here, my cohort that came every year, by that time we knew this camp backward and forward, not only that, we knew ten miles around it as well."

Marueen: I thought I owned the camp, because I was a very mature 10 year old. Oh I have so many wonderful memories of Camp Wyman. By the time I left here, my cohort that came every year, it was the same group, by that time we knew this camp backward and forward, not only that, knew ten miles around it as well. And could go anywhere, they would let us go anywhere because we were champion hikers, yay!  
We still sing the camp songs. We have 11 brothers and sisters, Jeanie and I have, well there's 11 in our family, all of us get together once a year, and we try to remember, we taught all of our children, as well as all of the other women, and now all of our grandchildren, "do your ears hang low, do they wobble to and fro? Can you tie 'em in a knot, can you tie 'em in a bow? Can you throw 'em over your shoulders like a continental soldier, do your ears hang low?" And many many many many more. 
Rick Freemann said he will never forget his experiences at Camp Wyman.
"I had been in camp about four or five days – this was in the summer of 1958 – and they had told us to stay away from the shed by the creek because there were a lot of copperheads there," Freeman said. "Well, me and a friend were frogging near there, in the creek, when a frog flew by me. I turned around to tell the guy behind me, 'Here comes one,' when I saw a copperhead coming my way.
I took off running toward the football field, but every time I looked down, the snake was still with me. I ran around the field – spastically, I imagine – until a counselor tackled me. Then I found out why the snake was able to keep up – his fangs were caught in the cuff of my pants. While I'd dragged him around, I'd trampled him to death."
Freemann, now 43, said he was shaken up over the incident, but soon was able to laugh about it. Now, it is one of the cherished memories of his childhood.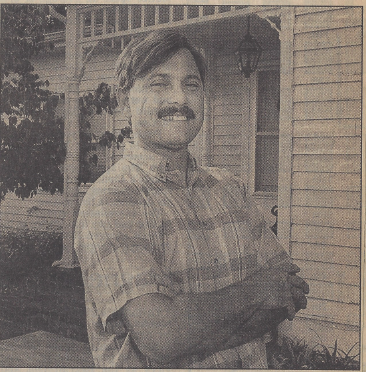 Rick Freemann
Camper, 1958
"[Camp] helped instill some more confidence in me, in my ability to handle myself. I think it helped me become more confident."
Fremann said his two visits to the camp, when he was 10 and 11, helped him through a difficult period in his life.
"My dad died when I was real little. Then, in January of 1958, my mother had passed away," he said. "My mother was a nurse at City Hospital, and the nurses at the hospital got together and sent me to camp that summer. The second year, my grandmother sent me."
While there were plenty of fun activities, such as swimming, hiking, crafts and sports, at Camp Wyman there also were lessons in life, Freeman said.
"It helped instill some more confidence in me, in my ability to handle myself," he said. I think it helped me become more independent."
For the most part, thought, the camp was simply entertaining.
"They'd have activities at night, like 'Capture the Flag,'" he said. "You'd hide your flag on one hill, and the other side would hide its flag on another hill. It was really neat – there'd be 200 kids out in the woods."
Fremann, an electrical inspector for the county Department of Public Works, said he recently got back in touch with Camp Wyman by chance.
"I've helped solicit sponsors for the camp since last year, when they rediscovered me while I was doing an inspection at the camp," he said.
"When I went back to the camp, I found out I'd become a legend. Everybody has heard the snake story."
Camp Wyman is a worthwhile experience for a young person, Fremann said.
"It's helped a lot of people over the years," he said. "It helps kids who normally wouldn't get out to the country. It gives them a new experience."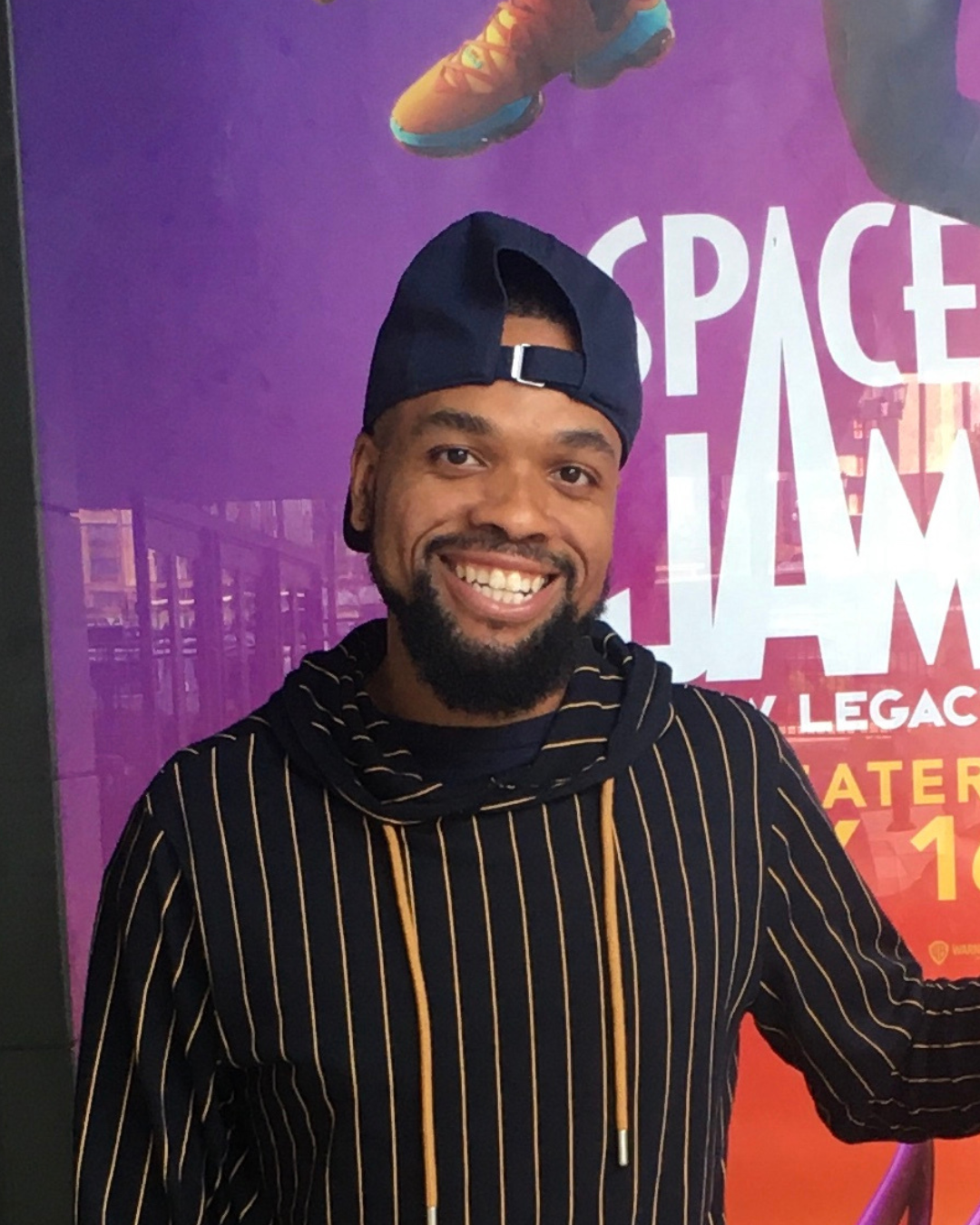 Andrew Smith
Wyman Staff, 2011 - 2023
"I love the positivity, the way that Wyman cares about its young people and I felt that. It's cool to come to work where you're having fun, and you're making an impact at the same time."

Andrew "Doc" Smith first joined Wyman in 2011. "I was in the social work program at UMSL and went to a job fair and saw Wyman's table. The way they explained the summer camp and the amount of fun that the teens had as well as the staff, it sounded like something I really wanted to do."
Andrew joined Wyman as a Group Leader at camp that first summer. "I worked with the young people in the cabins – singing camp songs, eating camp food, and sleeping in the cabins. While it was the first time the young people were doing this stuff, it was also my first time doing it as well.
The supervision team, from the director of the program at the time to everybody else, created an amazing atmosphere and environment to be a part of. I think Wyman does a really good job of bringing in staff that is compassionate and who really care. And I don't think you get that in every organization.
I knew I wanted to stick around with the organization a little bit more, so the next summer I applied for a different part of the program and did the college tours. It was cool to be a part of that experience – acclimating young people to universities and institutions, getting a chance to learn about what they want to do after high school, getting that chance to have conversations with them on the bus, in the dorms, at lunch, stuff like that.
I enjoyed it so much I did two more summers of Wyman Leaders and it was probably the best experience I ever had working for an organization. I love the positivity and the way that Wyman cares about its young people. It's cool to come to work where you're having fun, and you're making an impact at the same time."
In between his work at camp, Andrew also completed his social work practicum with the Teen Outreach Program (TOP), facilitating TOP at Normandy High School for two years. "I got a chance to see a different program and a different side of Wyman. And then right out of grad school (also at UMSL) I worked full time with TOP for a couple of years. And then of course I came back in 2021 as the High School Transition Manager for the Wyman Leaders team. Just knowing the organization and the culture that I would be going back to; I couldn't pass up that opportunity to come back." Andrew continued in his role on the Wyman Leaders team until the summer of 2023.
"I'm so indebted to Wyman because it gave me that foundation as a professional to learn how to communicate and work with other people. Because before that, I'll be honest, I was pretty introverted. And we say that we do that for young people, but it really did that for me as a professional.
I'm really grateful for those experiences and opportunities to be able to get out of my comfort zone. It's been a pleasure to see the evolution of not only Wyman but myself within Wyman.
At the core Wyman builds strong relationships with young people, staff, and partners, and from there we're able to make an impact. I think that's the one thing that I learned from Wyman, all the experiences I've had, is that no matter what you do in life, those relationships will matter. Building trust, letting people know that you're there for the long haul, that you won't give up."
Story 76 - Barbara Felder
Picking blackberries in the hills
Representing my cabin in the "Miss Camp Wyman" contest
Red Cross swim tests
Getting milk of magnesia from the nurse
Playing Capture the Flag
Eating braunschweiger for the first time
Listening to the wonderful stories told by the camp director
Having a wonderful time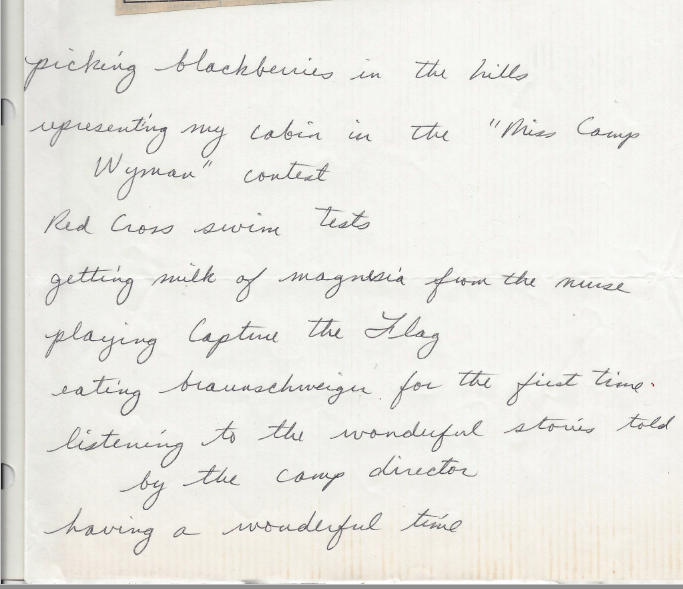 Barbara Felder
Camper, 1950 - 1951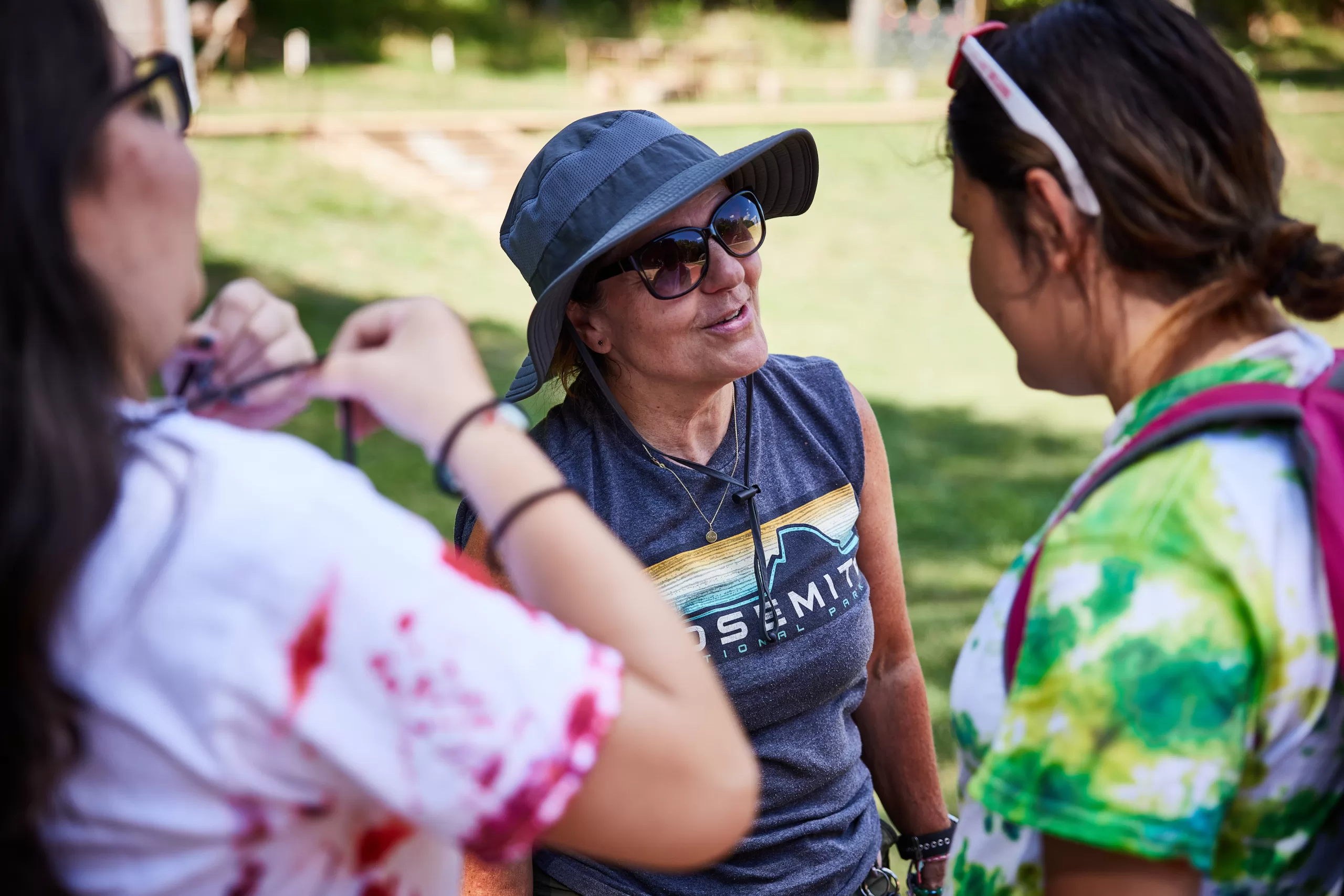 Jill Wider
Wyman Staff, 2005 - Present
"It's just been a great place to grow as a person, a great place to get to know other people, to be out in nature, to laugh. It's been a great experience for me, I just love it."

"My first experience with Wyman was when my son came out for a kindergarten experience, and I loved it right then. The place was beautiful, and once I experienced Wyman I thought, boy I need to work here. One day a good friend of mine, Bear (Clarence Robinson) called me and said, you need to apply here. So I did and I've never stopped loving it. It's just been a great place to grow as a person, a great place to get to know other people, to be out in nature, to laugh. It's been a great experience for me, I just love it.
Claire (Wyneken) and Allison (Williams) were two of my trainers. Man when you get trained by Claire and Allison for two weeks straight, you get the best training ever. I mean it was amazing, they just were so cool, and everybody after that, too. I feel like I was trained by the best, it was spot on.
My first role was as an Outdoor Education Specialist, and I also worked summer camps, doing arts and crafts and the high ropes courses. And then through the years they needed an assistant up in the offices to help organize the groups, verify what they wanted to eat and what they wanted to do. So I worked in the Admin building. I also got to help Allison organize for TOP and take supplies to their locations at all the schools. TOP is such a great program and it was just starting, and it was amazing to be able to be a part of that and to help out in any way I could. And now I'm flex staff again. I know every nook and cranny of that place. I started working here and I never wanted to stop."
Jill particularly loved the magic of the Arts and Crafts Building. "We had scheduled art time during the day, but then campers could come at the end of the day just for free time. They'd all come back and I'm like whoa, I have way too many people in here. but never turned them away. because art is life. it's a way to communicate, and the building was just a comforting and happy place to be in.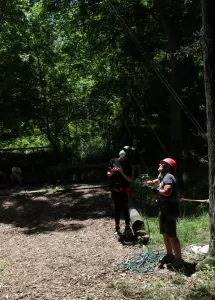 My kids all went to Wyman for their Rockwood 6th grade camp experience, and my daughter even came as a college student with her sorority. Wyman means so much to us that I've had one granddaughter's baptism there, in the dining hall. We've had two birthday parties there for two grand kids; so they think it's their camp too.
Being a part of Wyman is like you wear it; it becomes part of you. It's just a great place and it's never one thing. It's always growing and becoming; becoming more and better and helping so many people.
There's always somebody who knows who Wyman is. Like 'Oh you went to Wyman? Oh, did you know so and so? Oh I worked at Wyman when I was a kid.' Everybody everywhere in this state knows what Wyman is and we're respected for so many things. We put on a good program because we care. We absolutely care about everything we do; we are passionate, and we love it so much.
I believe so much in the intrinsic worth of all the programs Wyman has. Its reach is powerful, and it is a part of me like blood in my veins. I'm proud to be a part of everything Wyman is and where it will continue to go into the future."
While my tenure at Camp Wyman (1958 &1959) was far shorter than I would have wished, the two summers I was able to spend there were the source of some of my fondest high school memories.
I was a mere 15 years old when I somehow convinced "Adj" Dillon, Dave "Bugs" Roach, and Neil Koetzer that I could be of some distinct value to the summer program for which they were soliciting staff. If memory serves me correctly, I discovered Camp Wyman through a high school chum who had worked there the previous summer and whose parents had been active in the Kiwanis organization. He and I were officially titled as "Program Aides".
I soon learned that a "Program Aide" did everything for everybody anytime and anyplace. I helped stage activities, made costumes for evening programs, ran errands around the Program office, filled in for counselors and other staffers on their days off, and generally did almost everything there was to do in camp at least once a session in order to help with staff coverage.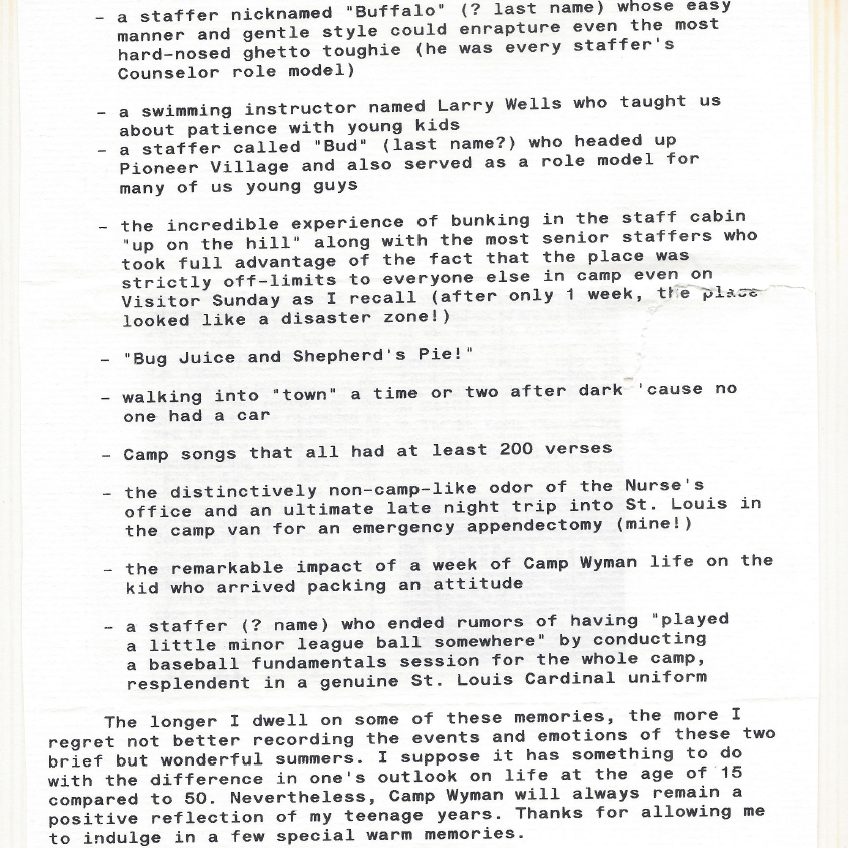 Jerry Watkins
Camp Staff, 1958 - 1959
"Whenever a curious camper would ask, 'But where are the snakes?", we would reply with 'Don't worry, the snakes are safe.' And indeed they were because we not only had no snakes collected, we hadn't for even a moment ever considered implementing such a foolhardy fantasy."
I dug and hauled clay from the creek to the Craft House so the kids could do modeling projects. I did police duty at the Pool to make sure no kids skirted the mandatory shower upon entering. I oiled the Dining Hall floors in the evenings after dinner with a huge dust mop (was that stuff really oil?). I worked in the kitchen running the dishwasher until I broke enough dishes that Eddie directed me to the Program Director's office so I could help the fellows down there for a while.
I also worked in the Pioneer Village after dark several times to partially refill a large hole in the ground. The activity of 'diggin' was added in an endeavor to stem the tide of firewood production which was beginning to stack up at an alarming rate. Well, initially "diggin'" was only received with limited interest until some clever staffer designated a site as "Camp Wyman's Future Snakepit". Needless to say, enthusiasm erupted. And although no one ever actually saw any snakes stored for future installation in the "Official Pit", vague and untraceable rumors of yet to be displayed new specimen acquisitions continually flamed through every cabin. Whenever a curious camper would ask "But where are the snakes?", we would reply with "Don't worry, the snakes are safe." And indeed they were too because we not only had no snakes collected, we hadn't for even a moment ever even considered implementing such a foolhardy fantasy.
And, each time a group of focused but inquisitive wee lads would seek to pause from their frantic task of dirt removal to yell up from the hole to ask, "When are we going to 'put the snakes in'?", our standard staff response was inevitably "When it's deep enough". Then to the predictable follow-up query of "Is it deep enough yet?", naturally our response had to be "No, but you're getting' close!". This renewal of purpose would result in an immediate explosive eruption of mother earth that would have rivaled that of Mount St. Helen. So at last it was time for a solution to be applied to this evolving date with destiny between camper and counselor. And a simple one it was, too. And one which came to mean for me a multitude of midnight missions which targeted a very large, very deep and very empty hole in the ground on the outskirts of a certain Pioneer Village. My assignment? "Surreptitious Snakepit Soil Supplementation". The object? "To just hold 'em close!". I loved every minute of it, too!
The longer I dwell on some of these memories, the more I regret not better recording the events and emotions of these two brief but wonderful summers. I suppose it has something to do with the difference in one's outlook on life at the age of 15 compared to 50. Nevertheless, Camp Wyman will always remain a positive reflection of my teenage years.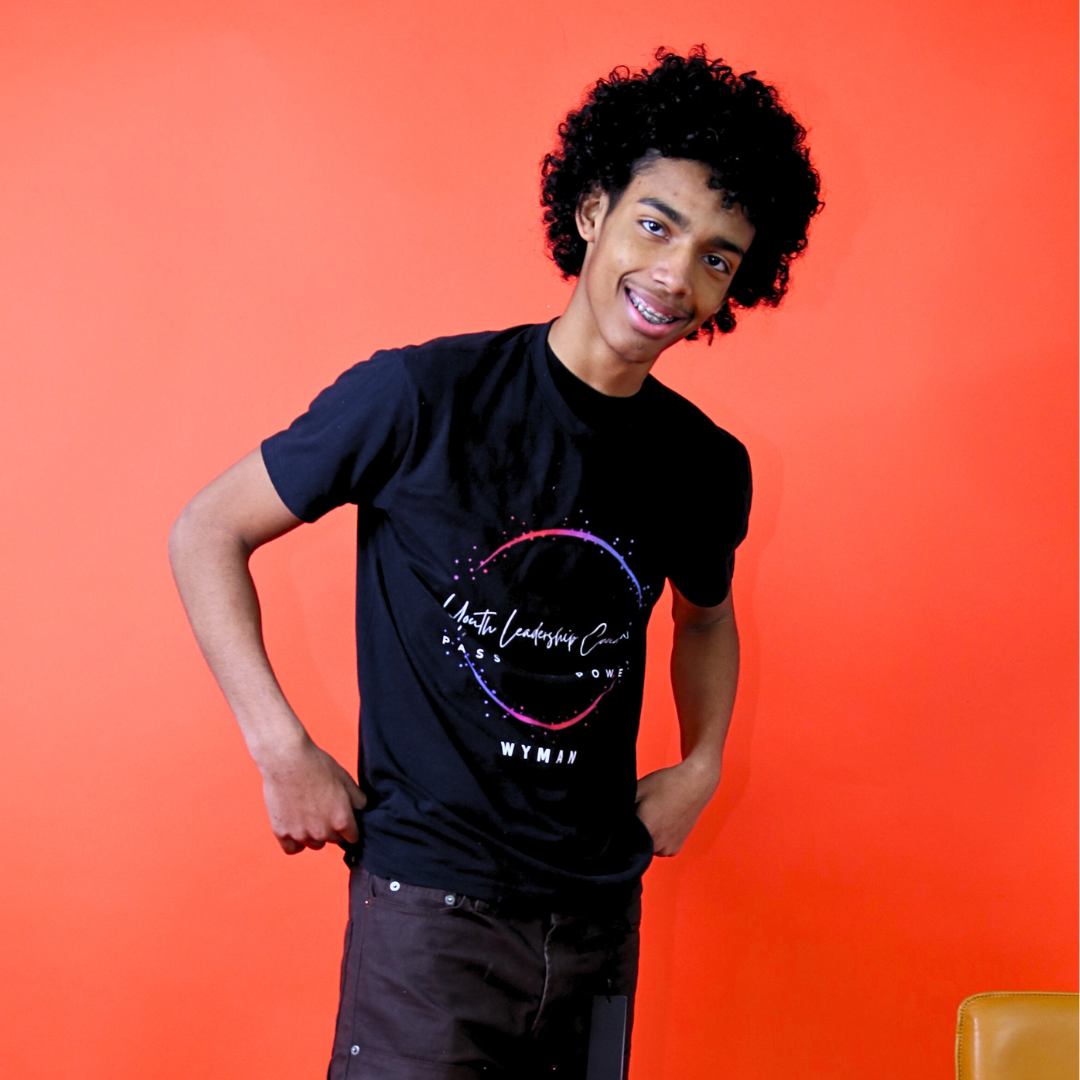 Jason Brown
YLC Member, Wyman Leaders Class of 2024
"Wyman has taught me to take life for what it is and not dwell on moments where I'm not my best self. But in the same breath Wyman has taught me how to be my best self. There's always room for growth. And there's always room to help yourself and others."

Jason's first exposure to Wyman was in middle school when a Wyman Leaders coach came to speak about the program. "I was so interested in it; it really intrigued me." These days he is thankful that Wyman Leaders has been a part of his high school journey and personal growth. "I would say I was naïve before Wyman. I have my moments now, but I've grown a lot. Since getting involved in Wyman Leaders, I have become more creative and proactive about life and everything that comes with it.
Wyman has taught me to take life for what it is and not dwell on moments where I'm not my best self. But in the same breath Wyman has taught me how to be my best self. And be the person that I have on a pedestal in my head. Wyman has also taught me to never settle, because things are working, everything can always be better. I think that's the best lesson that Wyman has taught me. Like there's always room for growth. And there's always room to help yourself or others."
Jason's coaches have also impacted his perspective on college and how he will achieve success. "Wyman has changed my viewpoint on college. It's not that I didn't want to go before, I just wasn't very interested. But after participating in virtual college tours and learning about what I want to do, I want to go even more. When I think about my future, the one thing I think about is success in what I want to do. Wyman has really helped me with that."
When Jason speaks about Wyman, there is one word that continually comes up for him: family. "Wyman Leaders is an education program, but it's more like a family. They have made it clear they're going to be there with you for a long time. No matter what. The Wyman coaches are like your mentors. They know where you're coming from, and they're very open to listening to what you have to say. It's something that you can't put into words, but it's so positive. It's family."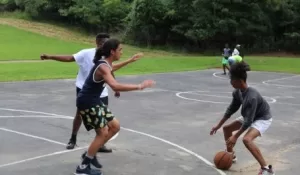 Jason is also grateful for the opportunity to participate in the formation of Wyman's Youth Leadership Council. "I saw it as an opportunity to expand in a sense. It forced me to mature and see what the real world is. Every day isn't just sunshine and rainbows, and it gives me a voice to state my opinion and help others state theirs."
"This youth adult partnership means a lot to me; it just shows that maturity doesn't go by age. And it can be taught. I see this partnership benefiting Wyman by opening doors and also being the standard. It shows other organizations and companies that yes, there might be young people that don't know what we're doing and yes, we might just be teens, but all it takes is a little bit of guidance and patience and you'll get groups like YLC and create never before seen progress."
Counselor – Marge Fox
Overnight Hikes – Synchronized swimming
Kangaroo Court sessions
Barefoot in creek seeking pebbles
Being selected as best cabin. Flew flag.
Flag raising in AM
Securing colors nightly
Singing around campfire
Being selected to be "fly chaser" at head table at mealtimes
Morning jaunt to "outhouse"
Morning jaunt to wash up, teeth brushing, etc.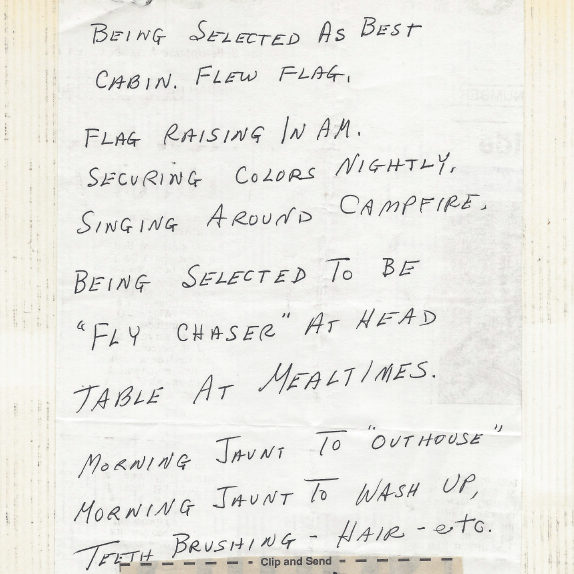 Marian Mills
Wyman Camper, 1935