The Women's Foundation of Greater St. Louis Recognizes Wyman for Demonstrating A Strong Commitment to Workplace Gender Equity
ST LOUIS – February 24, 2020 – For the second year in a row, Wyman was recognized by the Women's Foundation of Greater St. Louis (WFSTL) as a top place for women to work in the third annual "Women in the Workplace: Employment Scorecard." The Scorecard is the area's only initiative incentivizing and educating employers to create workplaces where women can thrive. Wyman was recognized as one of 17 St. Louis employers demonstrating excellence in four ar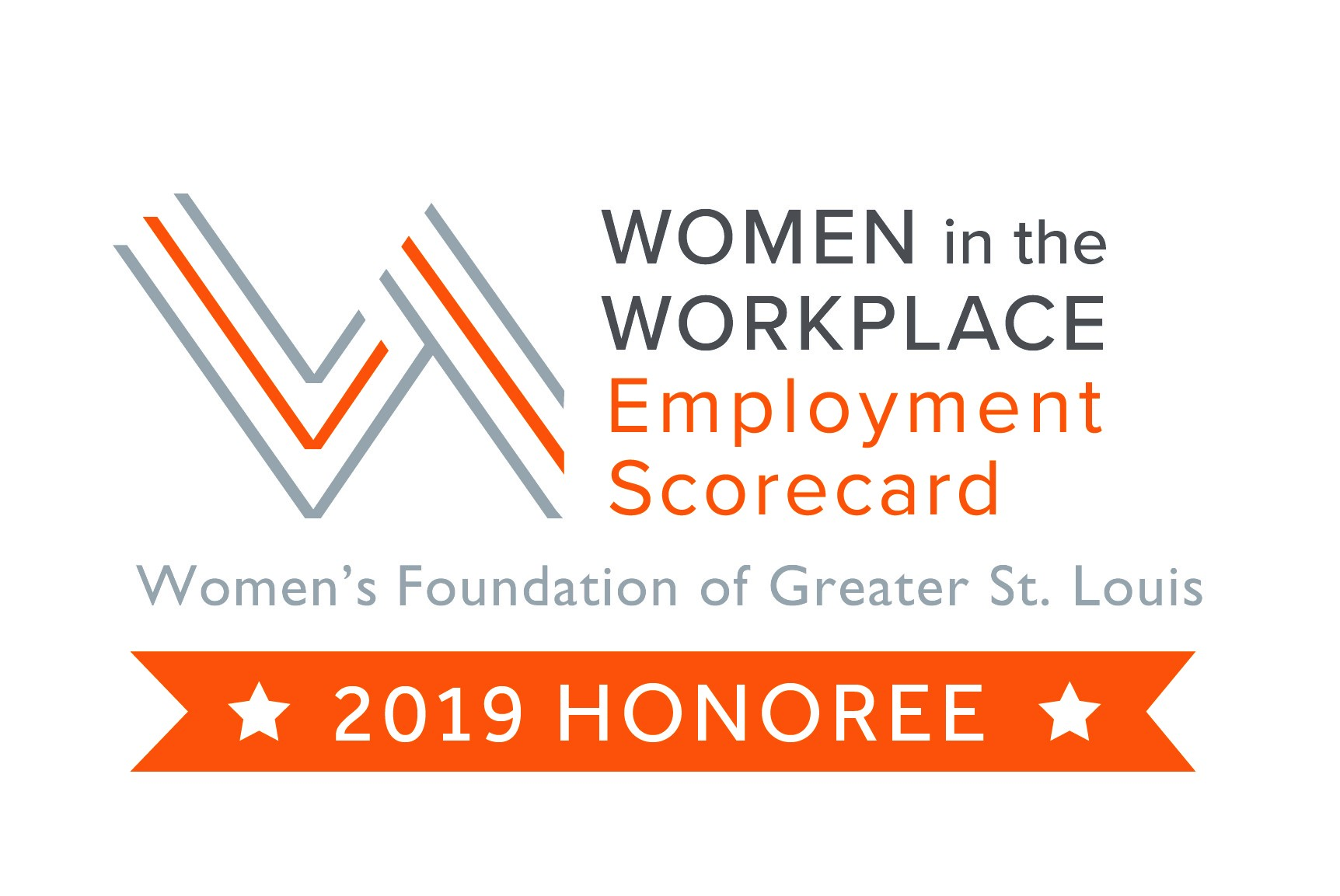 eas of workplace gender equity – leadership, compensation, flexible work policies, and recruitment and retention.
"The St. Louis Women's Foundation has been out front working to create a region where opportunity is not limited by one's gender," said Claire Wyneken, President and CEO of Wyman. "For our region to flourish, every individual must have equitable access to opportunities and supports in order to thrive. All of us at Wyman are deeply honored and grateful to be recognized by the Foundation."
The Women in the Workplace Scorecard recognizes 17 small, medium and large companies in the St. Louis region who showed a strong commitment to women in the workplace through measurable outcomes, key policies and best practices, including demonstrating results with women in a minimum of 27 percent of top leadership roles; a minimum of 25 percent of women in the top 10 percent of the most highly compensated employees; a starting wage higher than the Missouri minimum wage; and family-friendly flexible work policies and recruitment and retention programs targeted at advancing women.
"Wyman, recognized for efforts throughout 2019, has demonstrated a strong commitment to women in the workplace, and Wyman's achievements in making careers sustainable for working families are to be commended," said Lisa Weingarth, executive director of WFSTL. "With local unemployment rates continuing to decrease, it's more important than ever for area employers to improve their policies and practices to recruit, retain and advance women."
Unlike most "Best Places to Work" reports that rely on employee opinion surveys, the Women in the Workplace: Employment Scorecard looked at objective criteria and outcomes. Through a blind data review process by a five-person panel, the Scorecard evaluates company employment practices and their impact on gender diversity. Designated organizational representatives were asked to answer specific questions based on existing policies, practices or employee data.
For access to the Scorecard, visit www.wfstl.org/women-in-the-workplace.