Our Wyman Leaders program supports over 500 teens annually to enter and complete college and career education programs, develop life and leadership skills, and create strong connections to their communities. Typically, more than 90% of Wyman Leaders youth enroll in postsecondary education the fall after high school graduation, and more than 85% of them remain in school following that first year. In 2020, rates for both of these measures were lower due to COVID-19 and the impact it had on teens and their postsecondary plans. However, outcomes for Wyman Leaders teens continue to exceed state and national rates from pre-pandemic school years.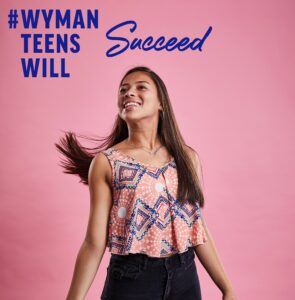 100% of Wyman's Class of 2020 graduated from high school on time, compared to 89% of Missouri teens overall and 82% among Missouri teens from economically disadvantaged circumstances.
74% of Wyman's Class of 2020 enrolled in a postsecondary education or training option during the fall after high school graduation. 
80% of Wyman's Class of 2019 persisted in a postsecondary option from Year 1 to Year 2. 
95% of teens agree that participation in Wyman programs has increased their understanding of how postsecondary education can help them achieve their career goals.
---
Wyman directly delivers the Teen Outreach Program® (TOP®) to 500 teens in the St. Louis area. TOP® promotes positive youth development through a social-emotional learning curriculum, community service learning, and supportive relationships with adults. During the 2019-20 school year, TOP® teens continued to build connections with supportive adults and feel a sense of belonging.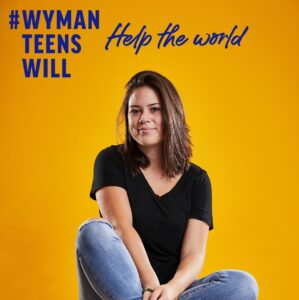 94% of teens reported that their facilitators cared about them.
82% of teens reported feeling a sense of belonging during their program experience.
97% of teens reported that they avoided pregnancy on post-program surveys.
89% of teens reported that community service learning helped them make a positive difference in the lives of others.
---
Since 2016, Wyman has delivered the Teen Connection Project (TCP) to 353 teens in the St. Louis area. TCP, Wyman's newest evidence-based program, is designed to improve peer relationships, social-emotional skills, school engagement, and well-being among high school aged youth. Wyman teens are developing the social-emotional skills and competencies that are key to success in life.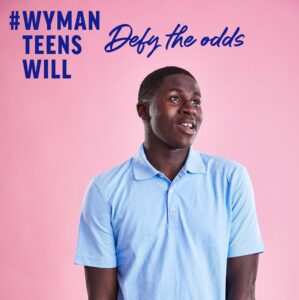 83% of youth served reported using social support to cope with problems.
86% of youth served reported positivity/less conflict in their close friendships. 
83% of youth served reported that they believed in themselves.
96% of youth served reported a sense of belonging during their program experience.
---
Due to the COVID-19 pandemic, in Spring 2020 Wyman's programming moved to a virtual format. Not only did the pandemic change our mode of program delivery, it presented unique challenges for the youth we serve, including difficulty accessing and succeeding in online learning, disconnection from school and peers, uncertainty surrounding postsecondary plans, and family financial hardship.
Despite these challenges, Wyman staff employed creativity and agility to continue delivering services to our teens. Our youth are persevering through unprecedented obstacles to continue to gain the foundational knowledge, confidence and skills needed to be successful in postsecondary education, career, and leadership roles.